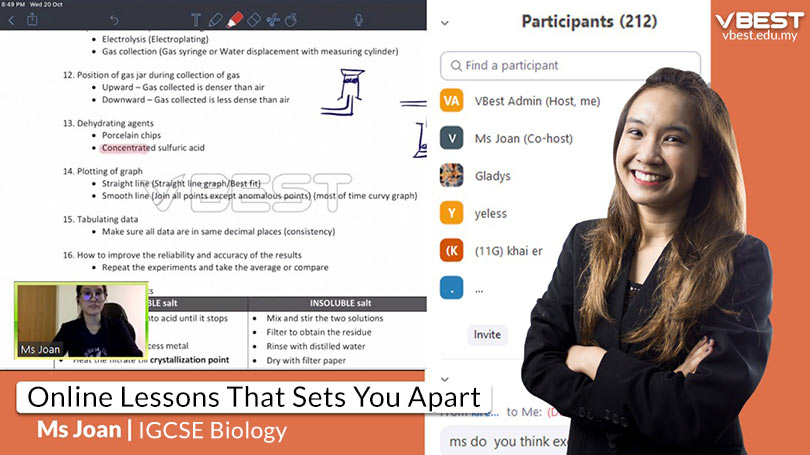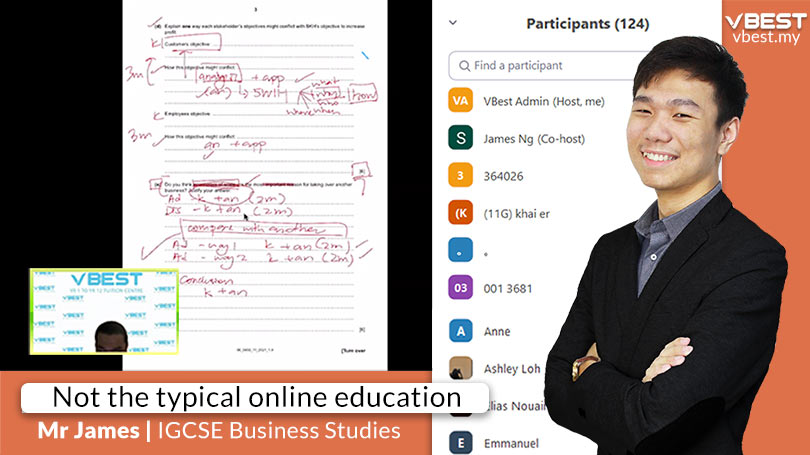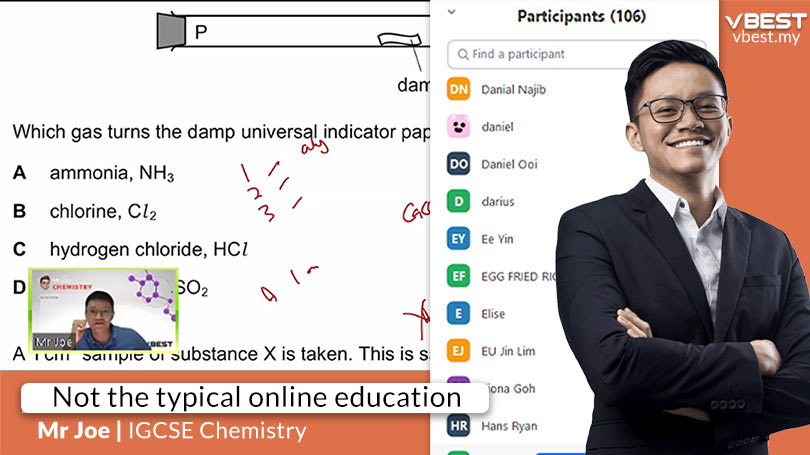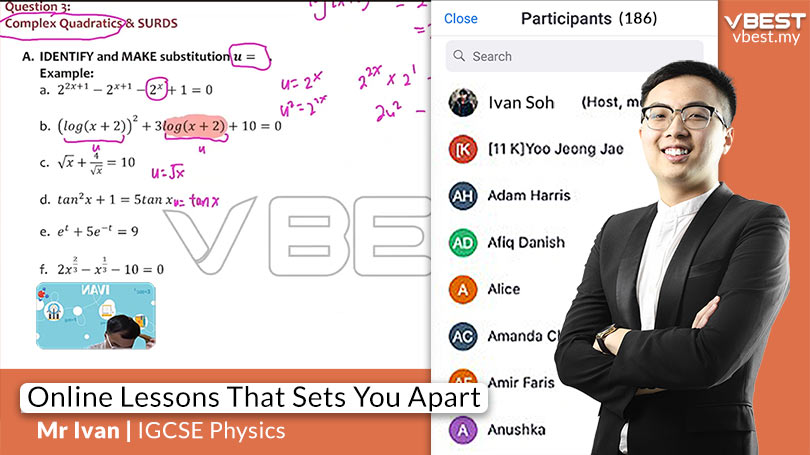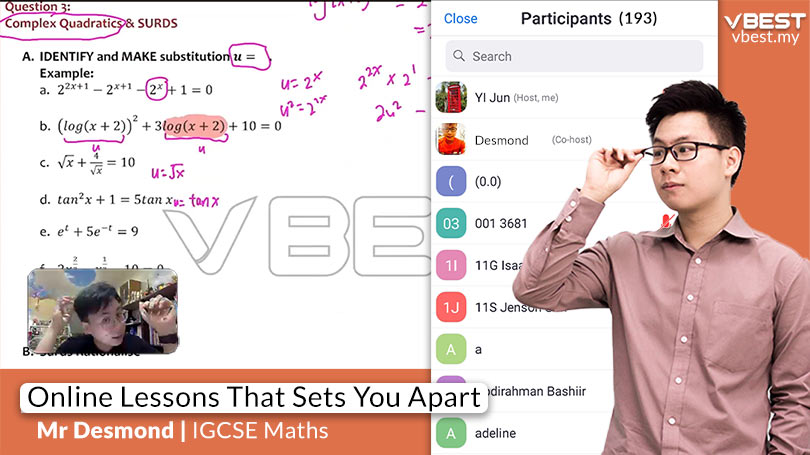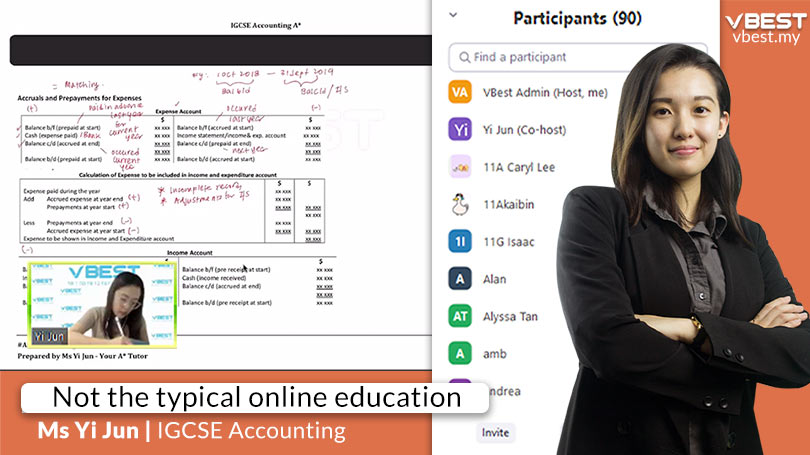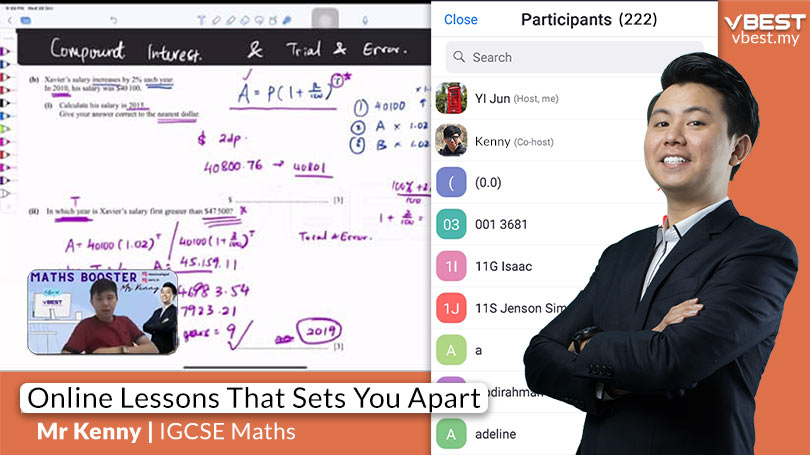 7 Reasons We Can Push You Ahead
2. Variety of Subjects Offered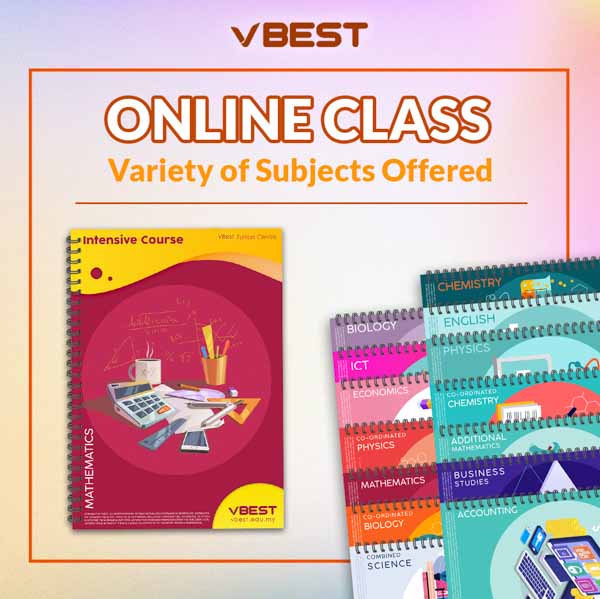 We offer more than 30+ IGCSE subjects which from Year 1 to Year 11 and recognised as the ultimate Cambridge online tuition 
3. Special Notes and Carefully Structured Content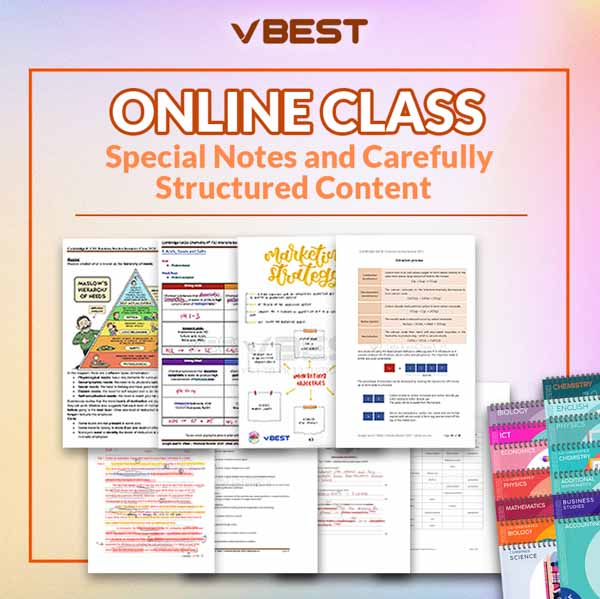 Notes are prepared by academic director which are packed with tips and tricks to score A*. Color pages, compact notes and contents are carefully structured to help students learn in the shortest time.
4. Tackle Popular Exam Questions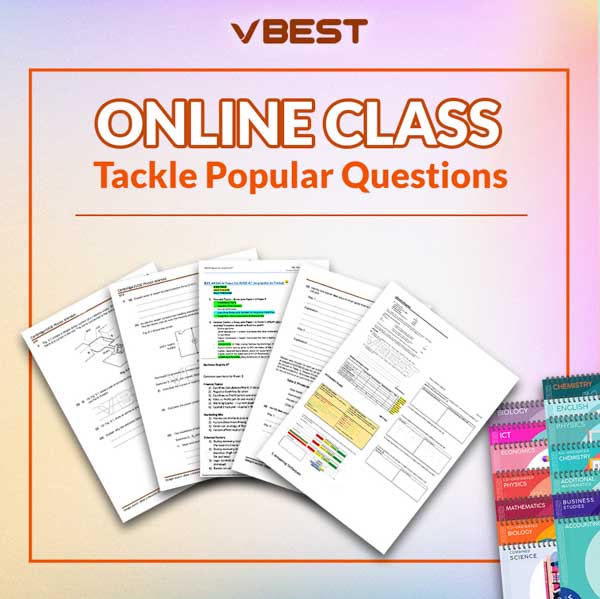 Popular questions are hand-picked from 15 years of past year papers to prepare students to tackle the most difficult questions possible.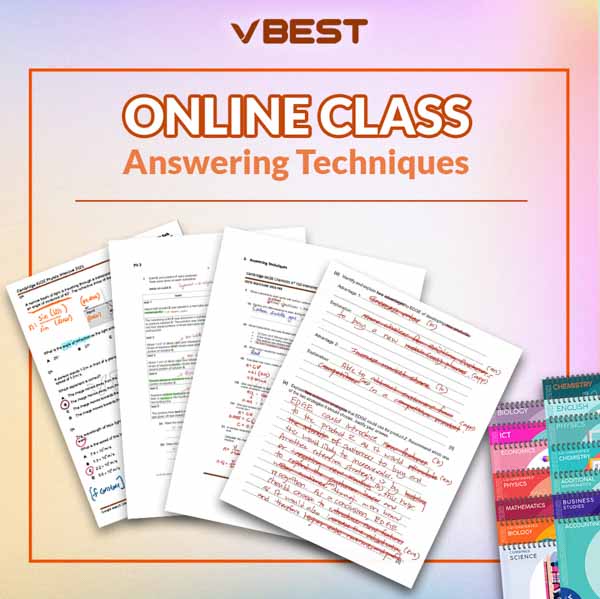 Students will learn how to write the perfect answer which allows the IGCSE examiners to award them full marks.
By discussing past years, patterns and questioning approaches, students can expect what is coming out in their exams.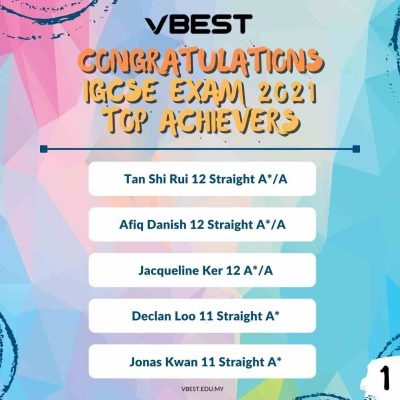 Our class program help many of the students get a good results. 
Be The Best, Learn from The Best
Being taught by academic directors, senior teachers and examiners with vast experience is one of the key success of our students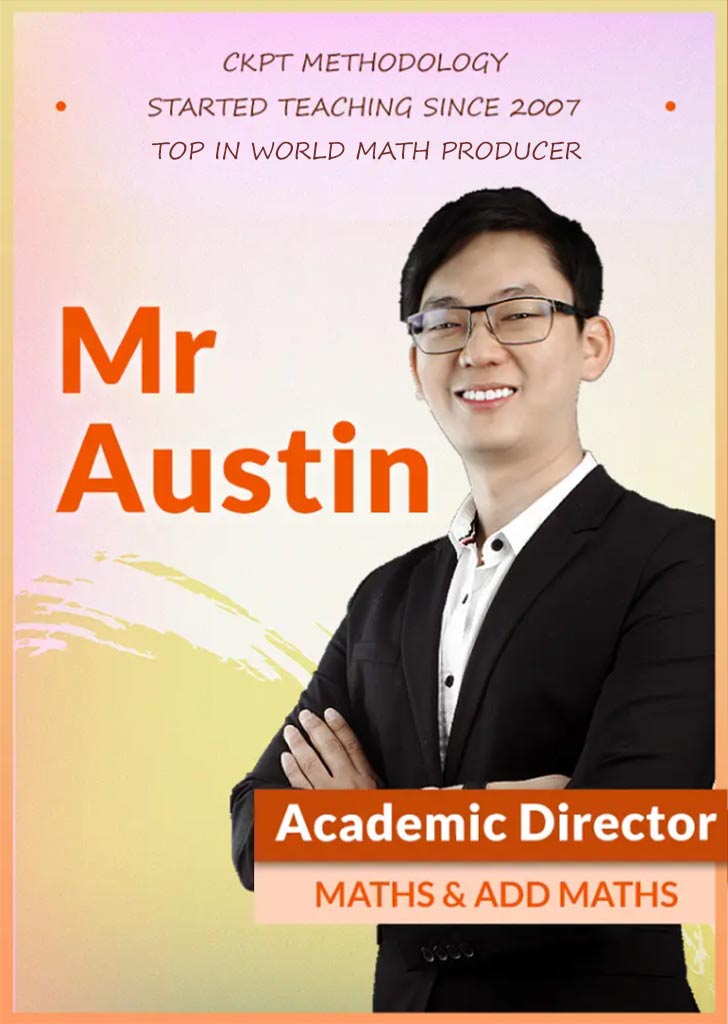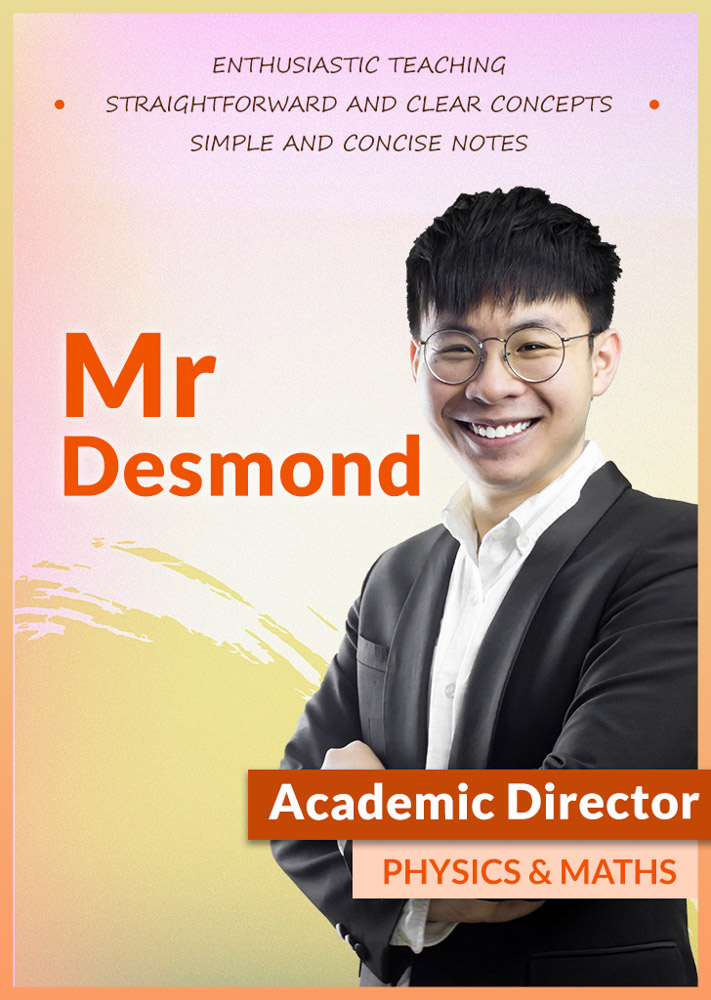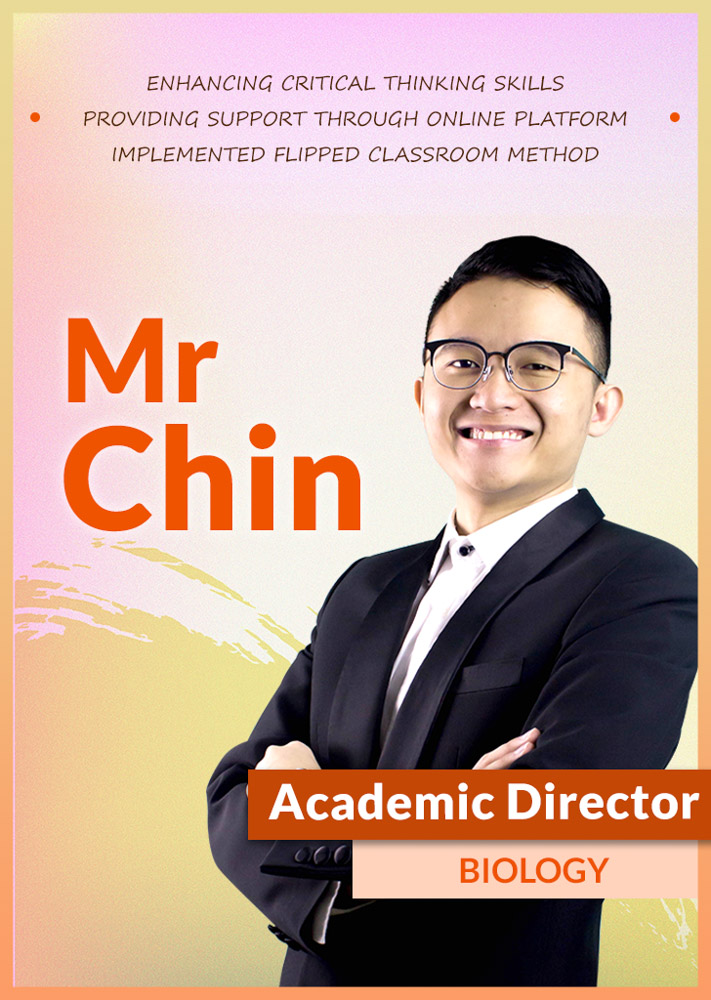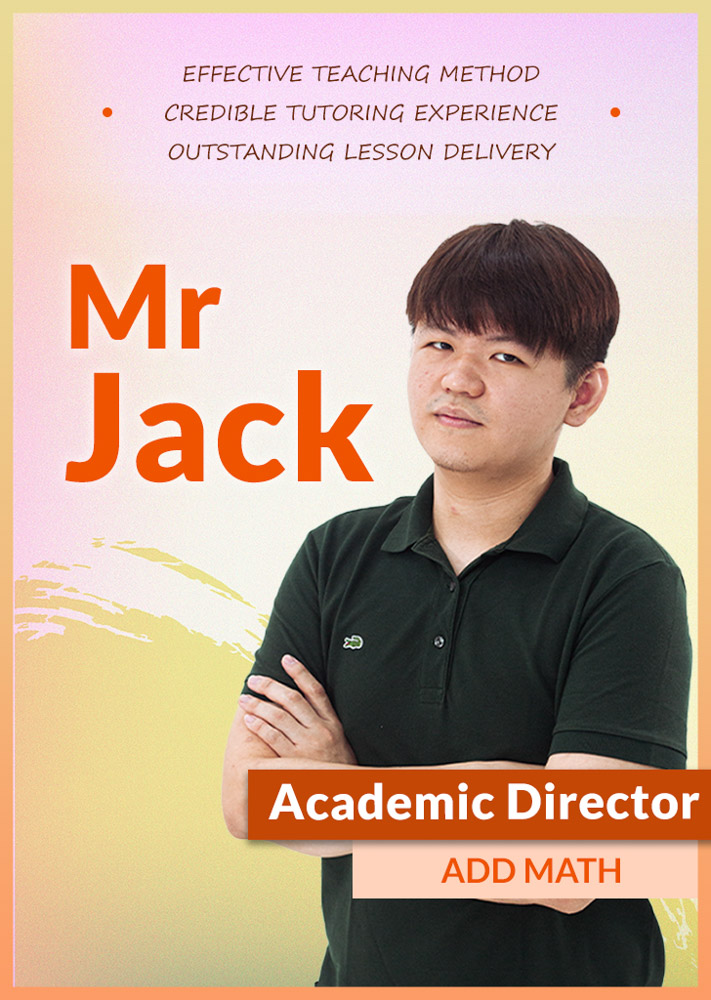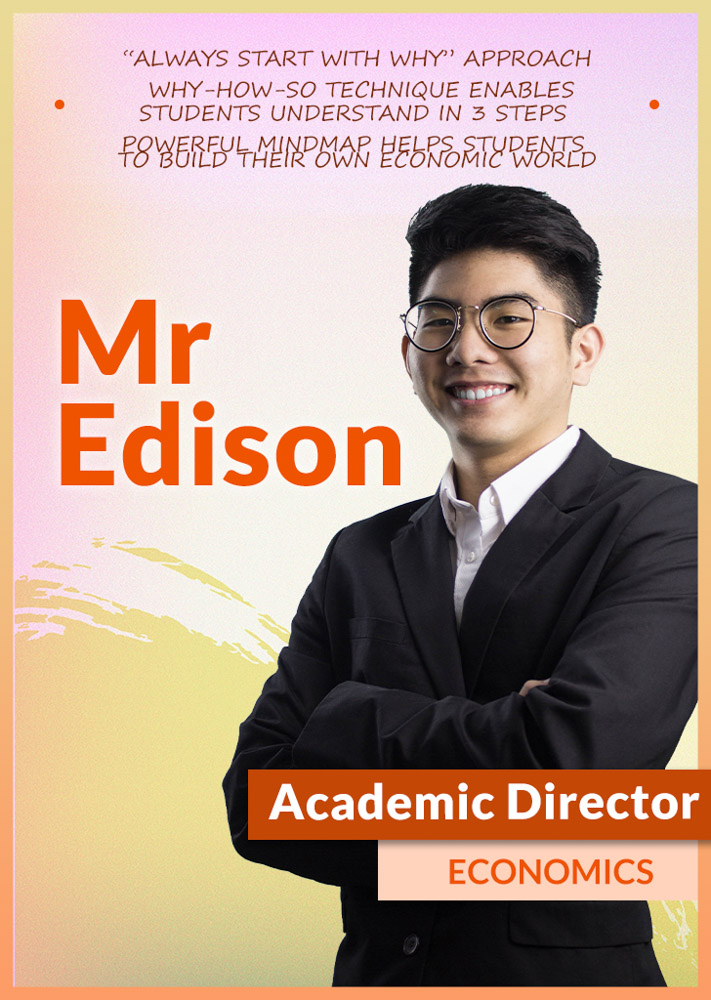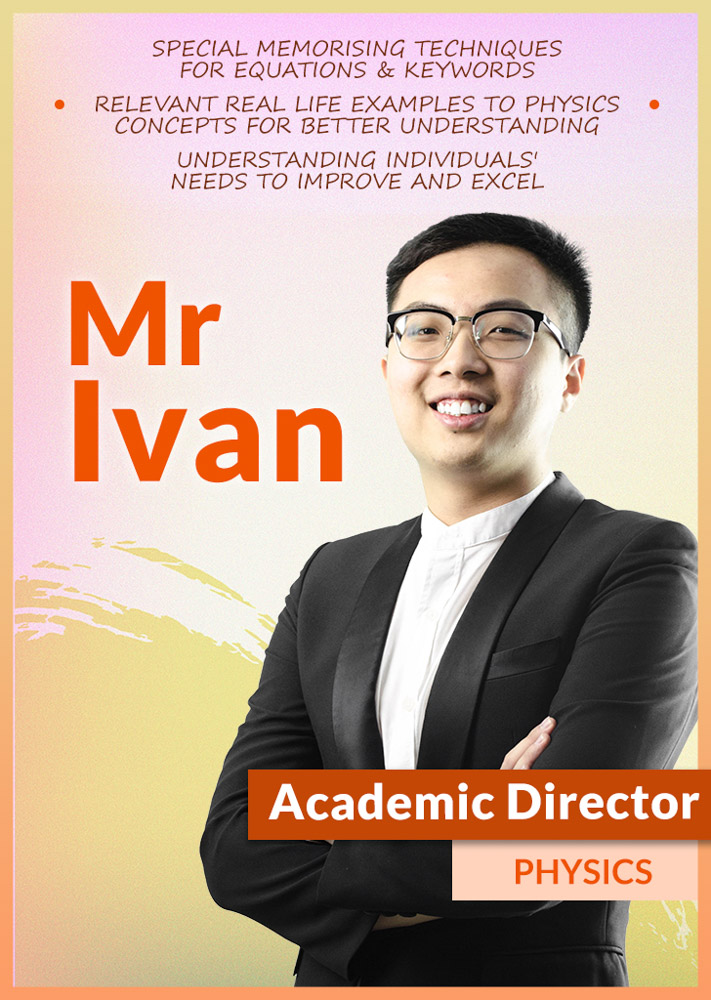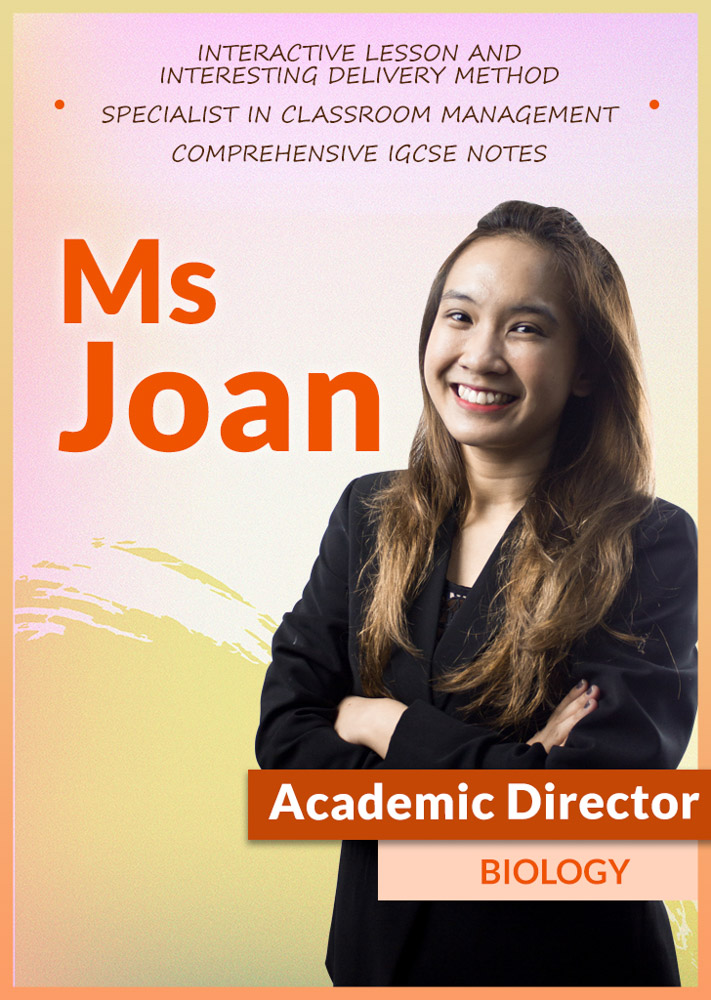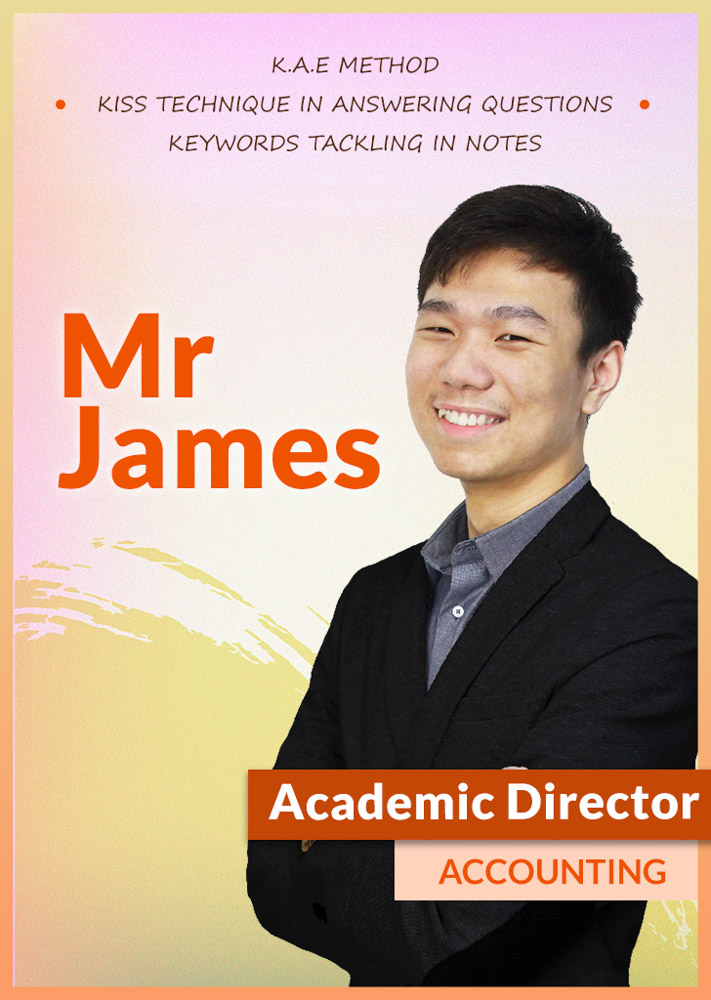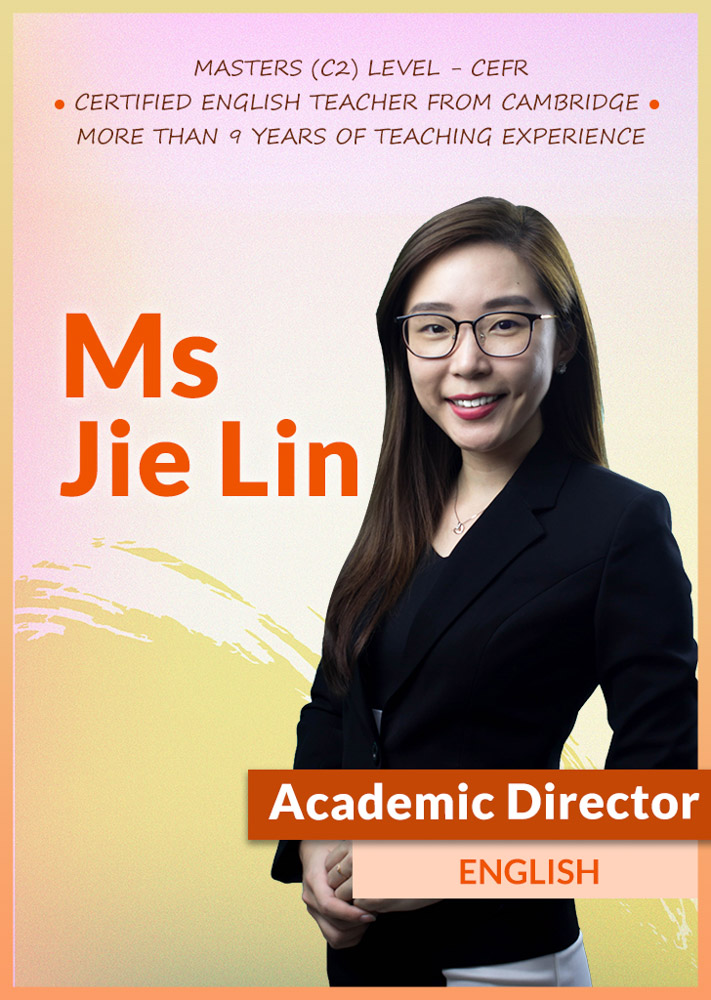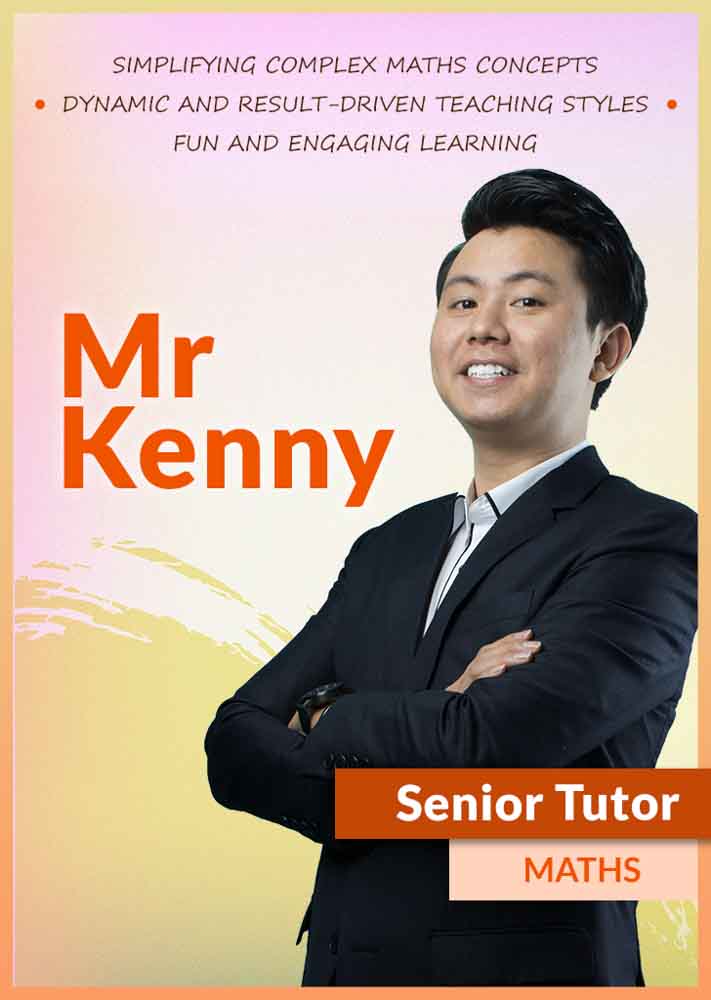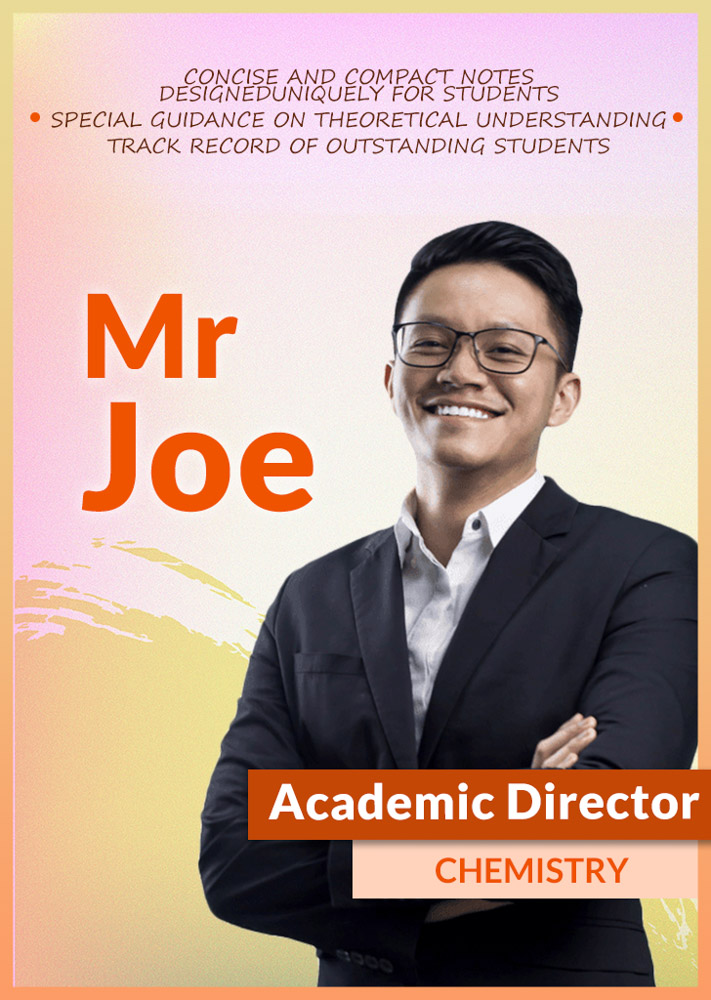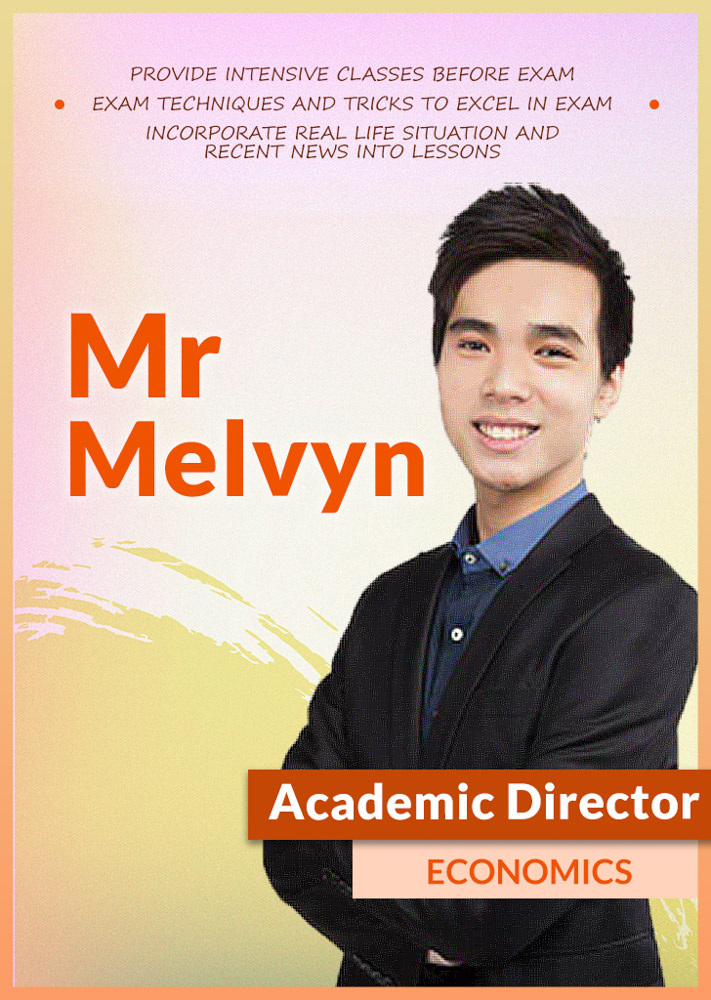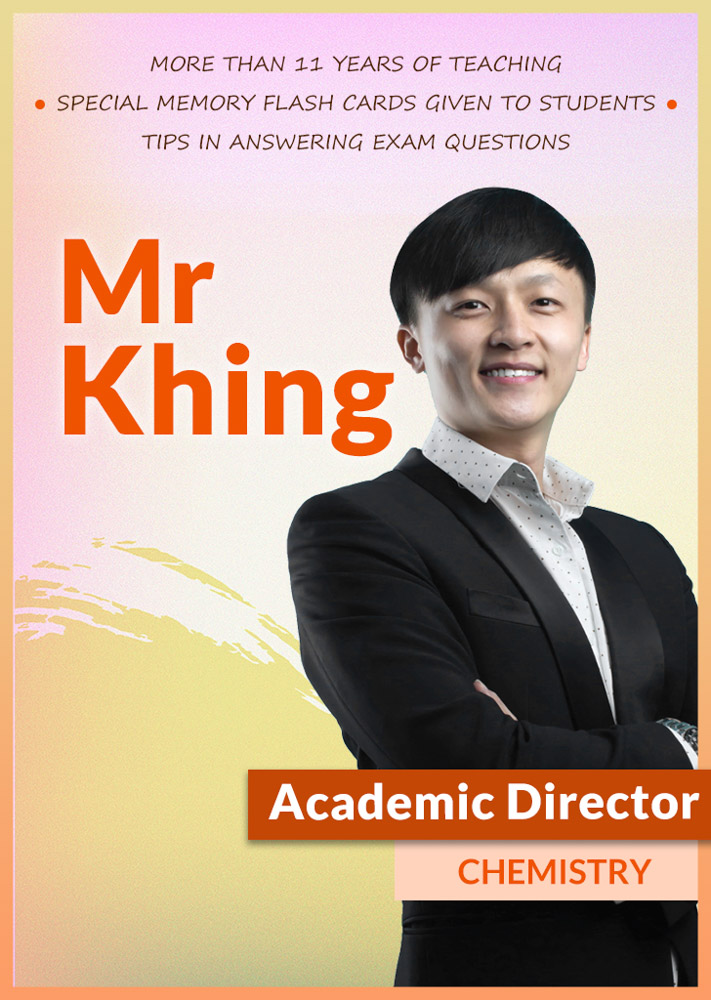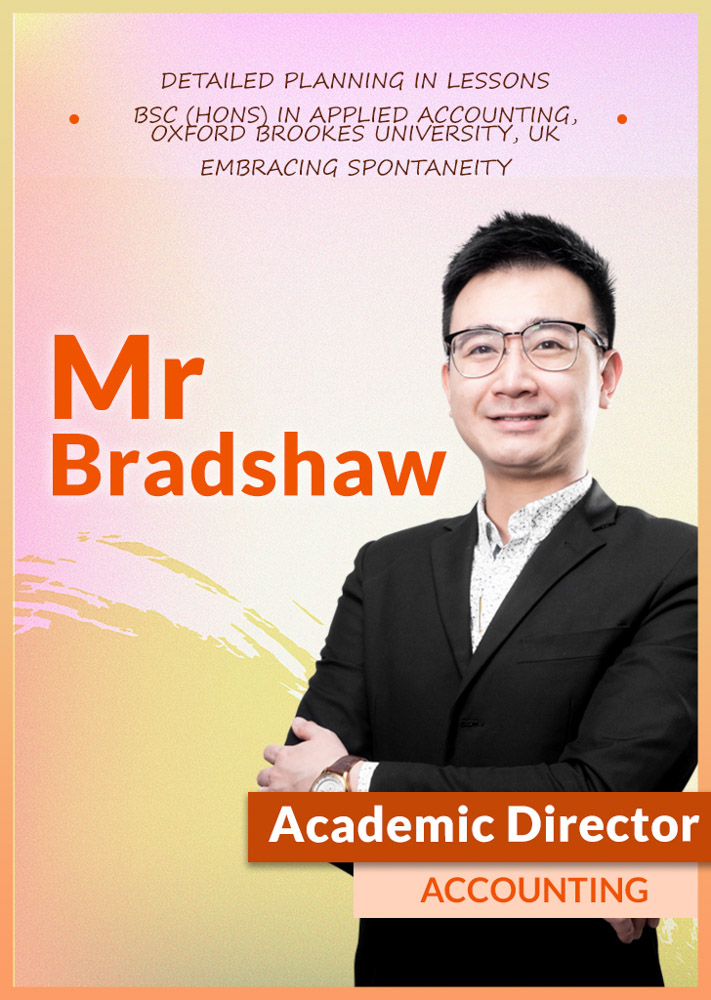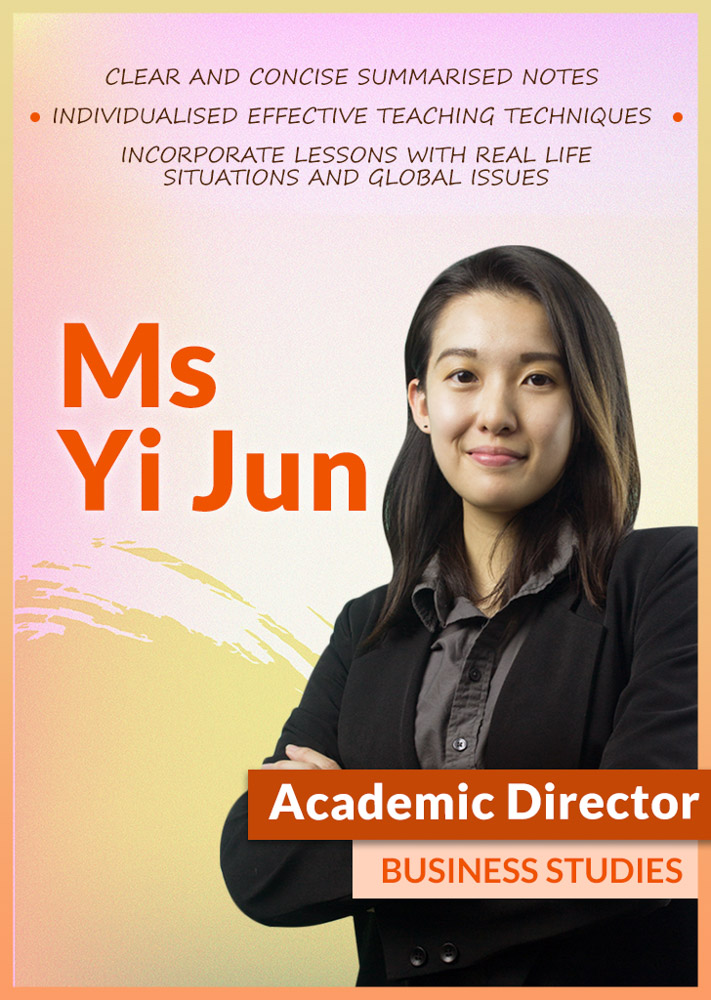 igcse online tuition class schedule
Year 6 




Thursday


445pm to 545pm Math KD
Friday
330pm to 430pm Science KD
Year 7 




Wednesday


0530pm to 0630pm Math 16S
0630pm to 0730pm Science 16S
Year 8 


Thursday
600pm to 730pm Maths PC
Year 8 


Saturday
1000am to 1130am Math 16S
1130am to 1230pm Science 16S
Year 9 


Saturday
0945am to 1100am Science PC
1100am to 1230pm Mathematics PC
Year 9 


Saturday
1030am to 1200pm Mathematics CAD
Year 9 


Thursday
0600pm to 0730pm Math KD
Saturday
1200pm to 0100pm Science CAD
Sunday
0130pm to 0300pm Math 16S
Year 9 


Friday
0700pm to 0800pm Math KD
Saturday
1230pm to 0200pm Math 16S
Year 10 


Monday
0530pm to 0700pm Maths USJ (ON2022 exam)
0800 to 0930pm Business Studies SP
Tuesday
0530pm to 0700pm Maths AP
0600pm to 0700pm Economics MJ
0700pm to 0800pm Mandarin Foreign KD
0730pm to 0900pm Additional Mathematics SP
0800pm to 0900pm Mandarin 2nd KD
Wednesday
0600 to 0700pm Economics PC
0700 to 0800pm Business PC
0730pm to 0900pm Accounting 16S
Thursday
0530pm to 0645pm Physics PC
0800pm to 0930pm Maths PC (ON2022 exam)
Friday
0330pm to 0500pm Additional Maths SS2
0330pm to 0500pm Maths PC (ON2022 exam)
Saturday
0930am to 10.45am Physics MW
1045am to 1215pm Additional Maths MW
1200pm to 0100pm Physics MJ
0300 to 0430pm Accounting BK
Year 10 


Sunday
1030am to 1200pm Mathematics 16S
Year 10 


Monday
0400pm to 0530pm Mathematics USJ
Tuesday
0800pm to 0900pm Economics MJ
Saturday
1100am to 1200pm Physics MJ
1200pm to 0115pm Physics CAD
Year 10 


Monday
0530pm to 630pm Biology SA
Thursday
0800pm to 0915pm Accounting AP
Friday
0800pm to 0930pm Add Maths SA
Sunday
0930am to 1030am Chemistry SA
Year 10 


Tues
0700pm to 0800pm Economics MJ
Thurs
0500pm to 0630pm Mathematics CAD
0530pm to 0645pm Economics AP
0630pm to 0745pm Physics CAD
0645pm to 0800pm Business Studies AP
Fri
0530pm to 0700pm Mathematics PC
0730pm to 0900pm Additional Mathematics SS2
Sat
0115pm to 0230pm Accounting CAD
0115pm to 0245pm Mathematics CAD
0230pm to 0345pm Business Studies CAD
0245pm to 0400pm Physics CAD
0345pm to 0500pm Economics CAD
Year 11 


Tuesday
0600pm to 0700pm Economics MJ
Year 11 


Saturday
0100pm to 0200pm Physics MJ
Year 11 


Tuesday
0530 to 0700pm Accounting PC
0530pm to 0630pm Physics KK
0700pm to 0800pm Mandarin Foreign KD
0800pm to 0900pm Mandarin 2nd KD
Wednesday
0730pm to 0900pm Mathematics SP
0730pm to 0900pm Accounting 16S
Friday
0200pm to 0300pm Economics SS15
0300pm to 0400pm Business Studies SS15
0400pm to 0500pm Accounting SS15
Sunday
1030am to 1130am Chemistry SA
1130am to 1230pm Biology SA
1200pm to 0100pm Accounting USJ
0100pm to 0200pm Business Studies USJ
0200pm to 0300pm Economics USJ
Year 11


Monday
0545pm to 0700pm Business Studies CAD
0700pm to 0815pm Accounting CAD
0815pm to 0930pm Economics CAD
Wednesday
0500pm to 0615pm Accounting MW
0615pm to 0730pm Business Studies MW
Students who have attended the intensive course and scored well for the exam.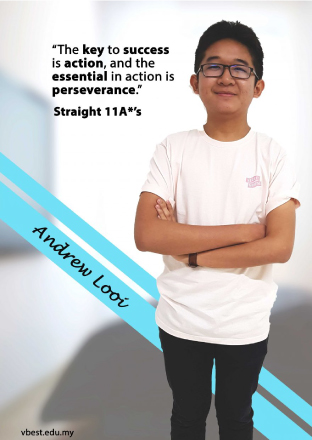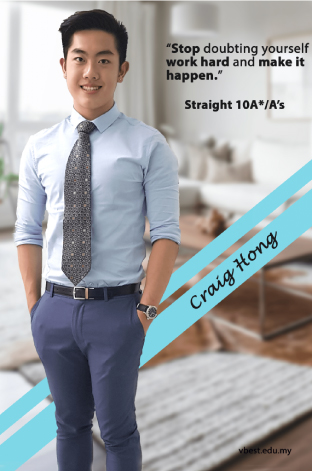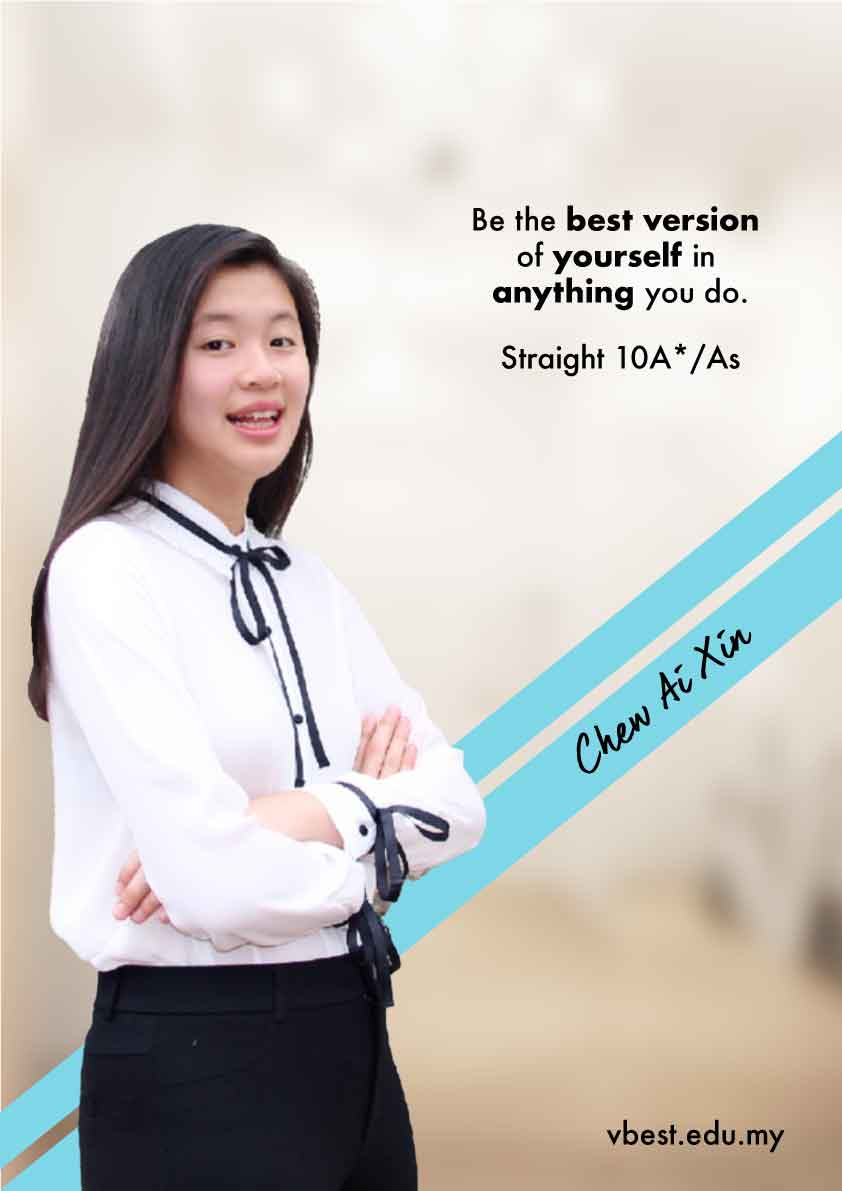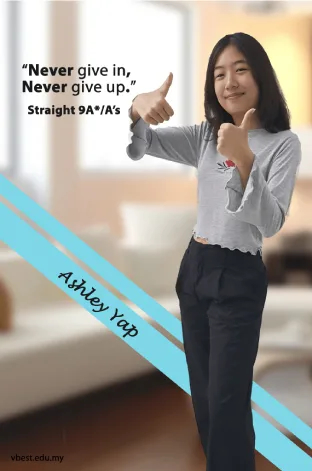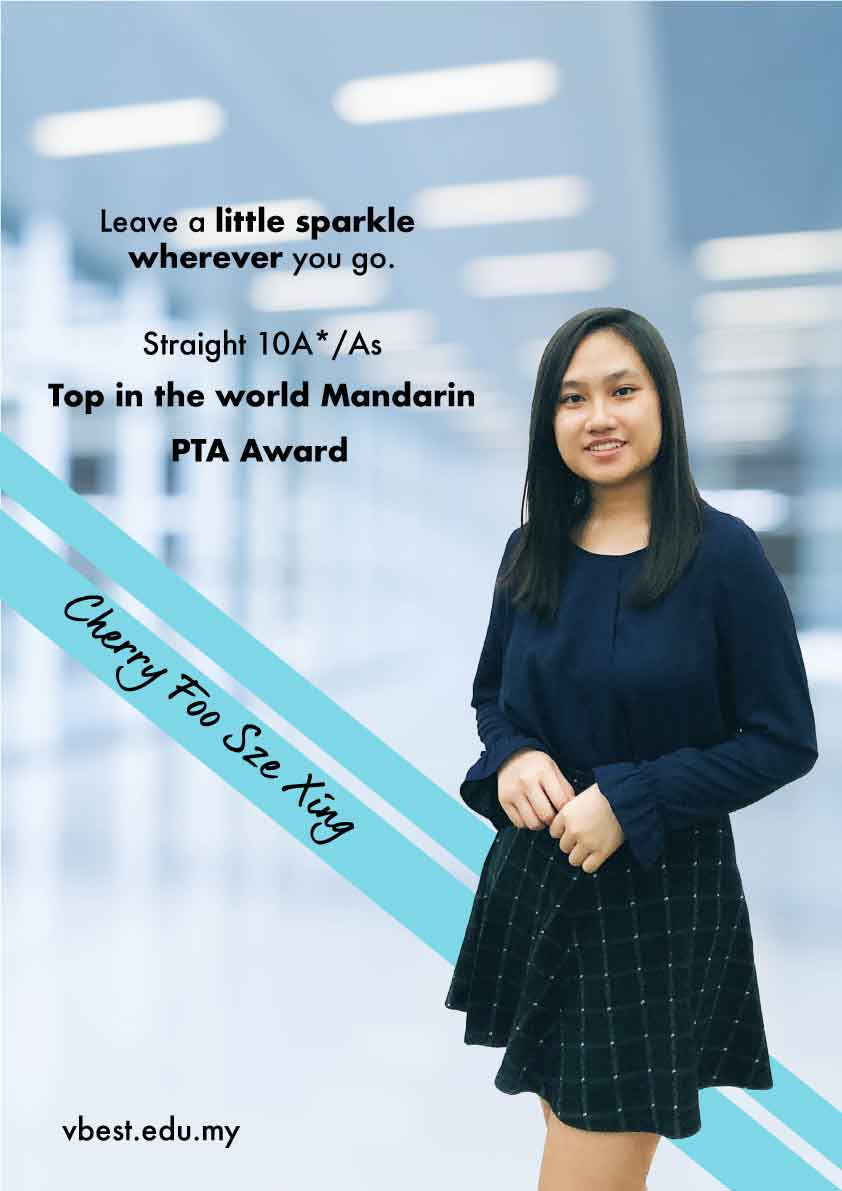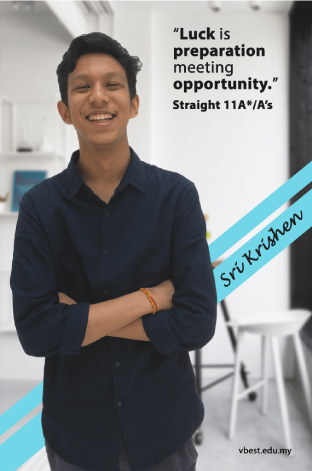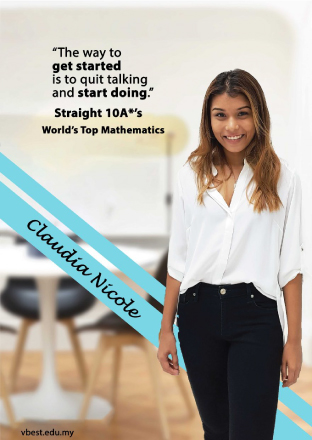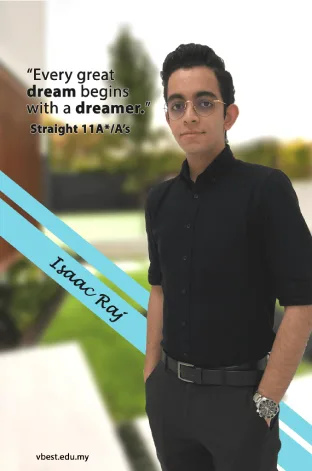 2021 April & August Online Class - igcse tuition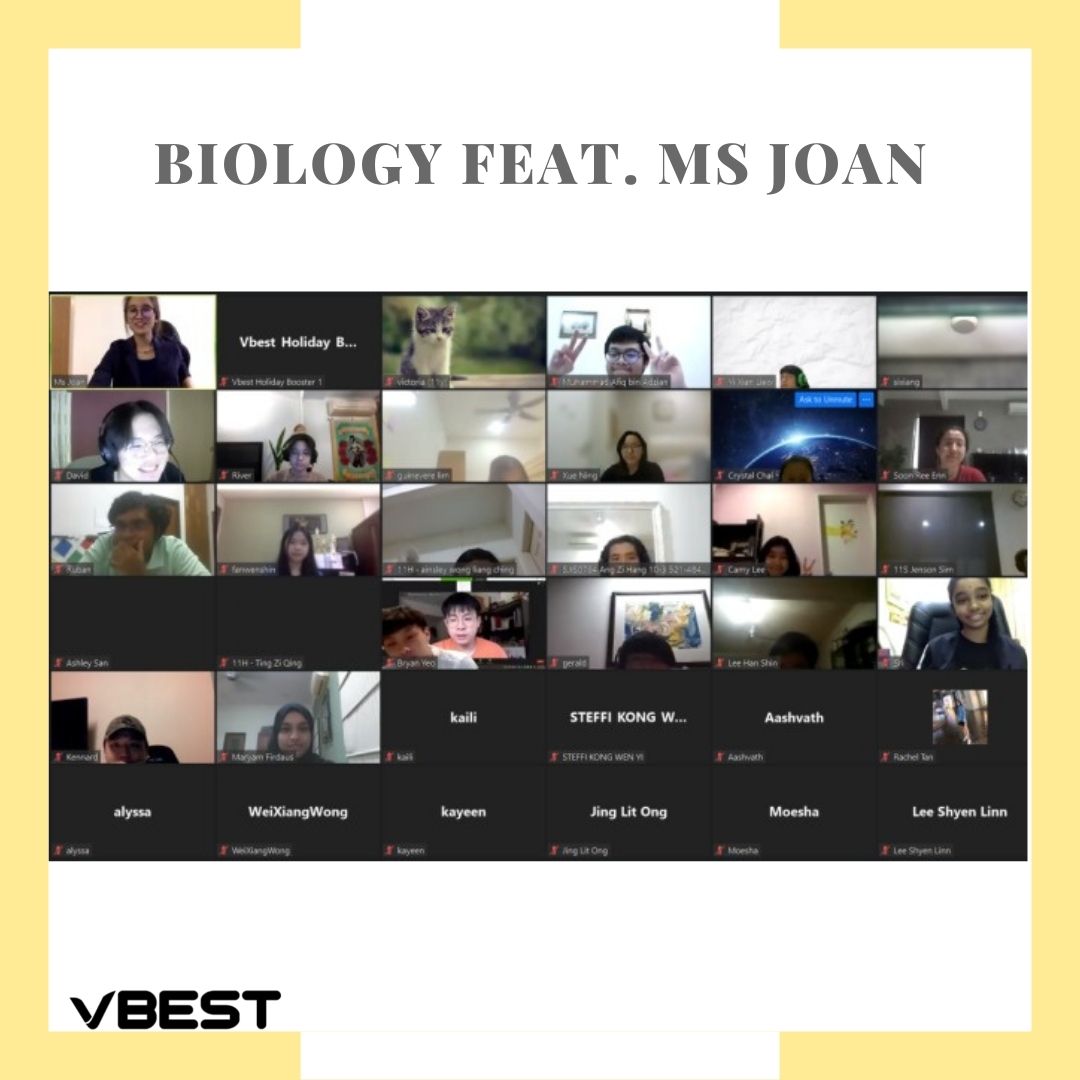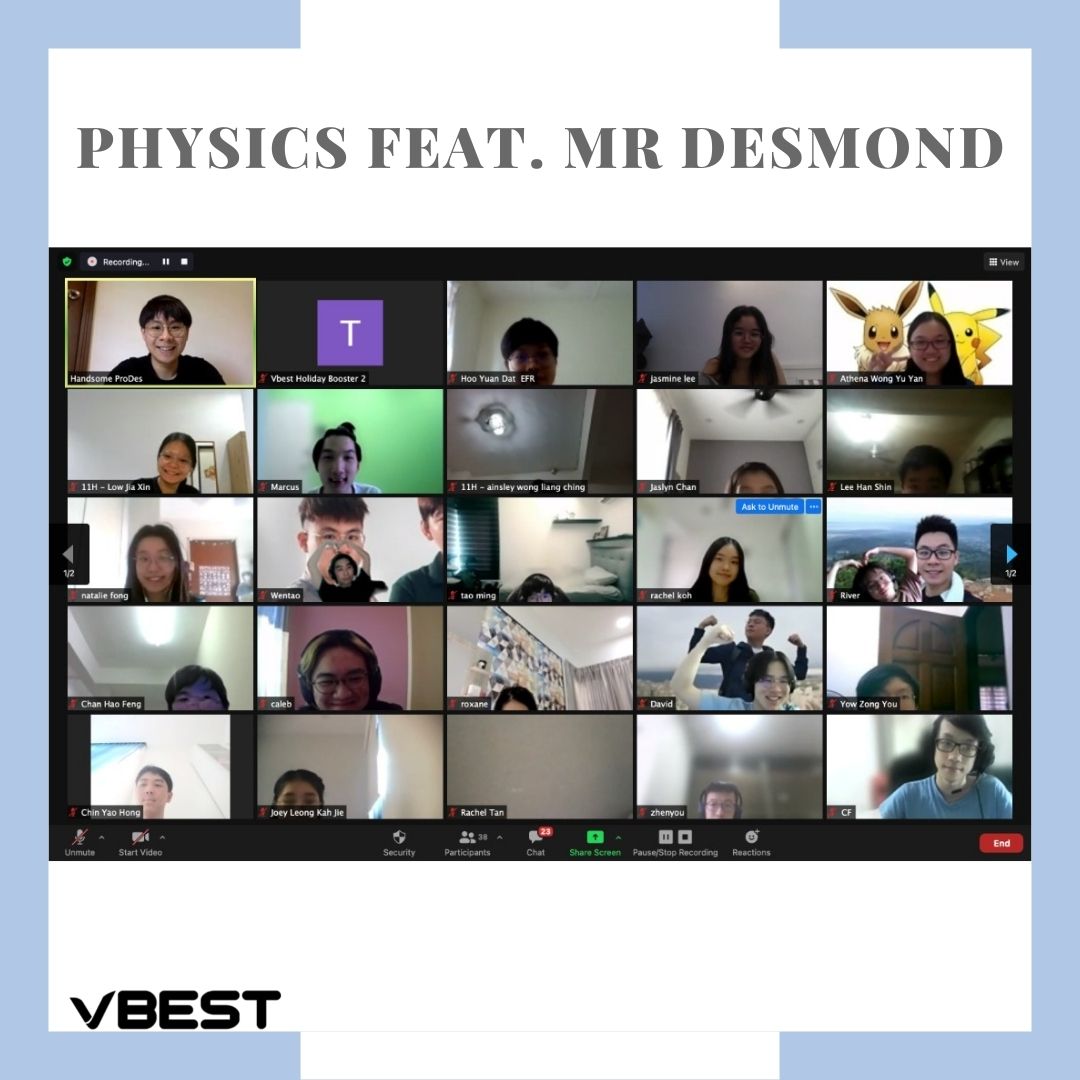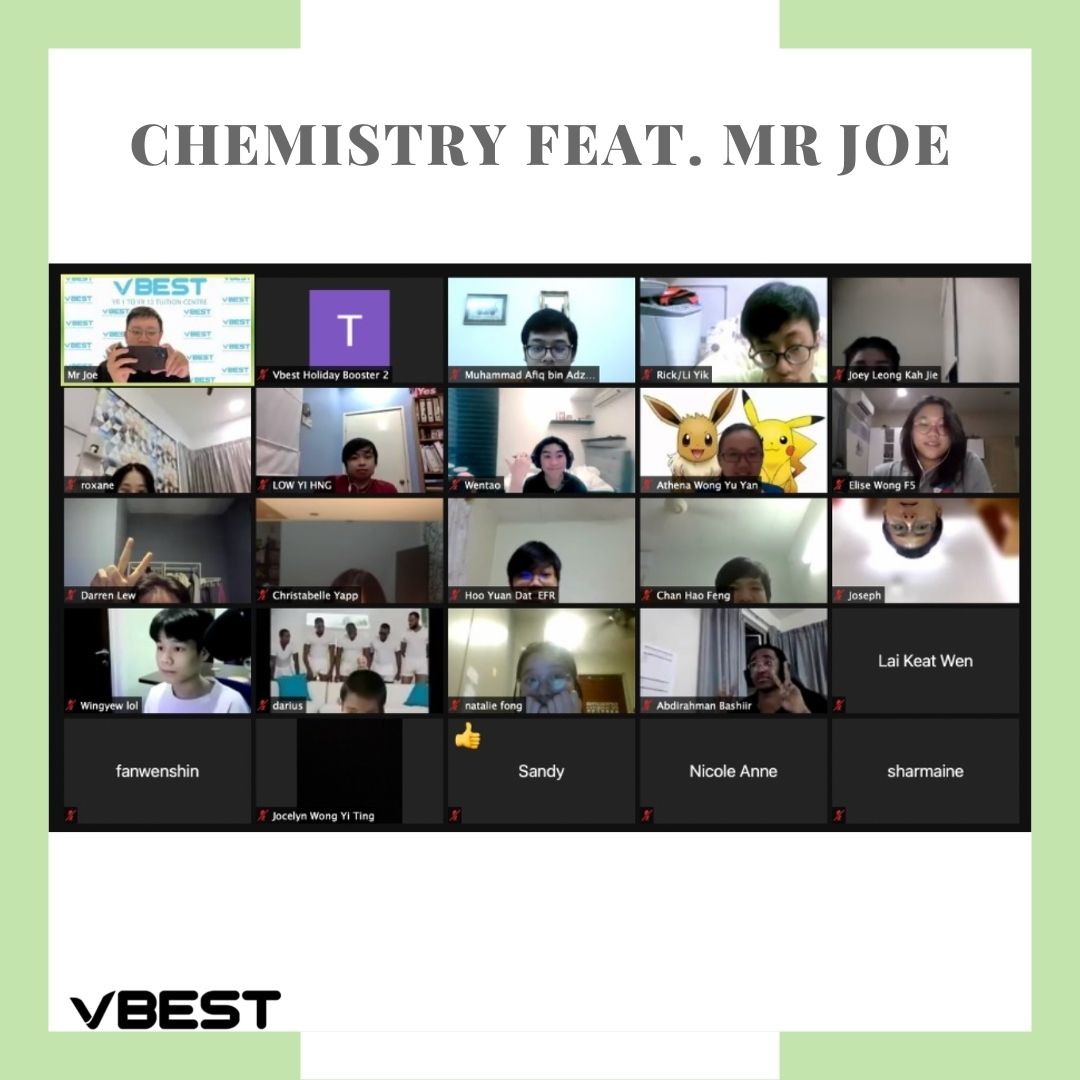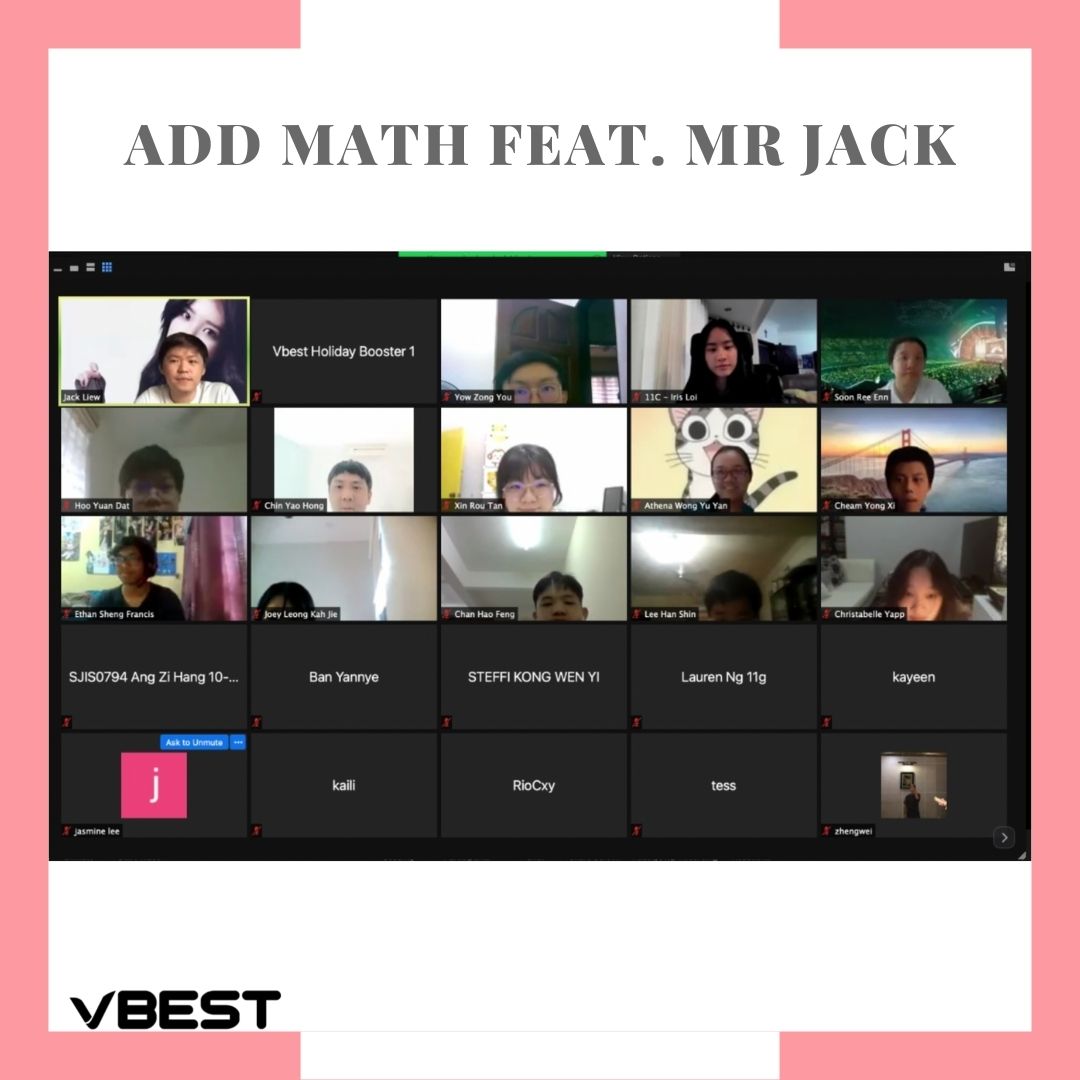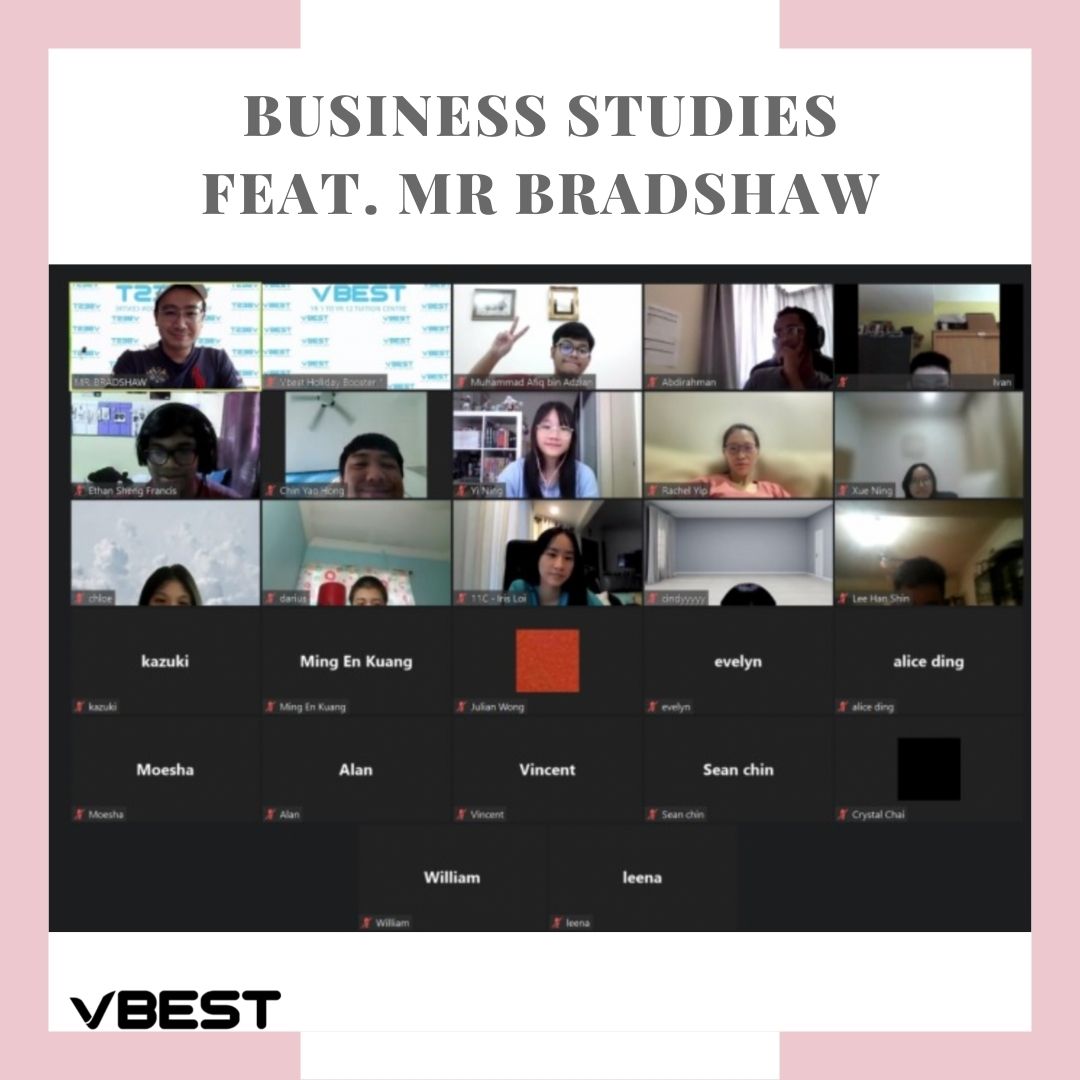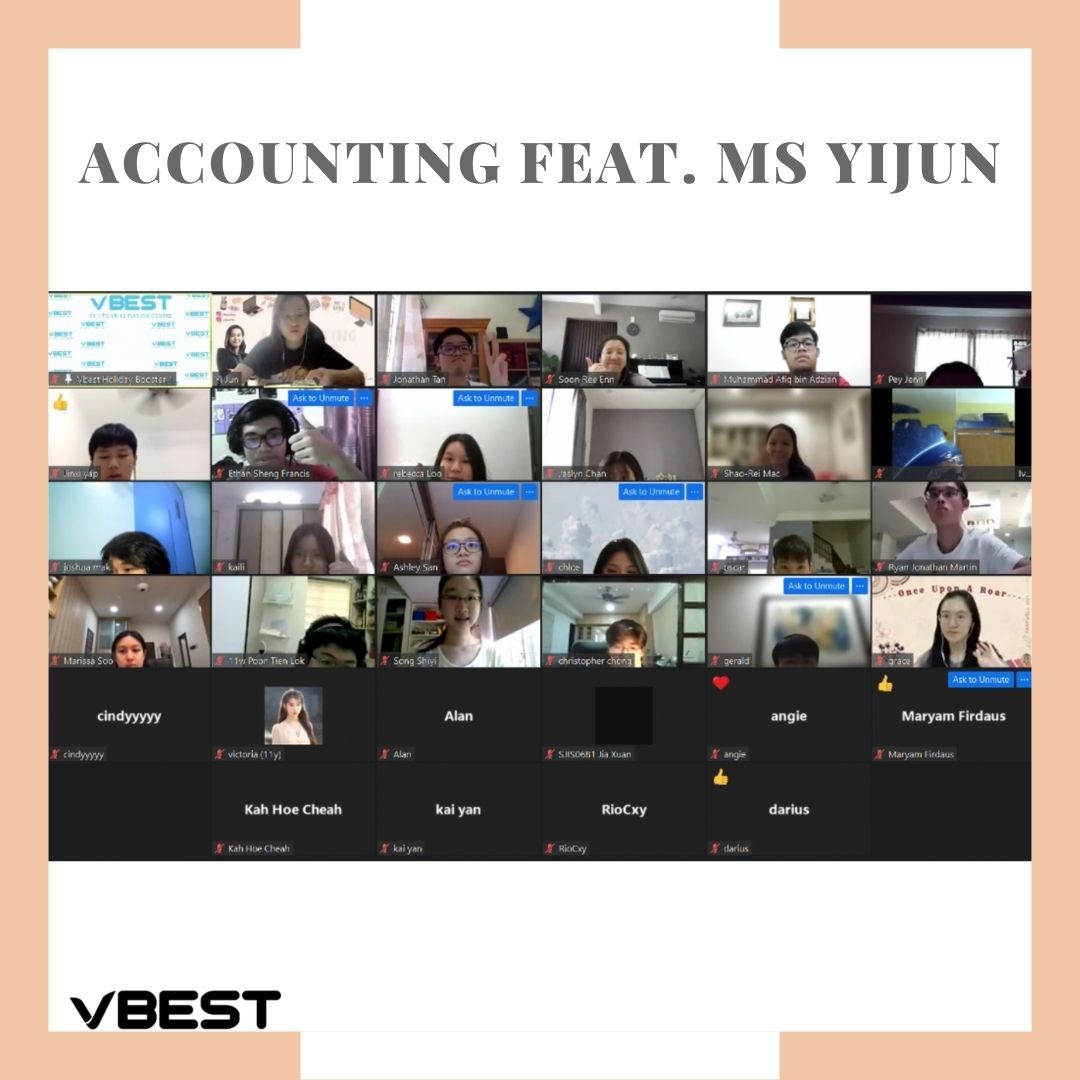 2020 Year End Online Class
Online Class Program in December 2020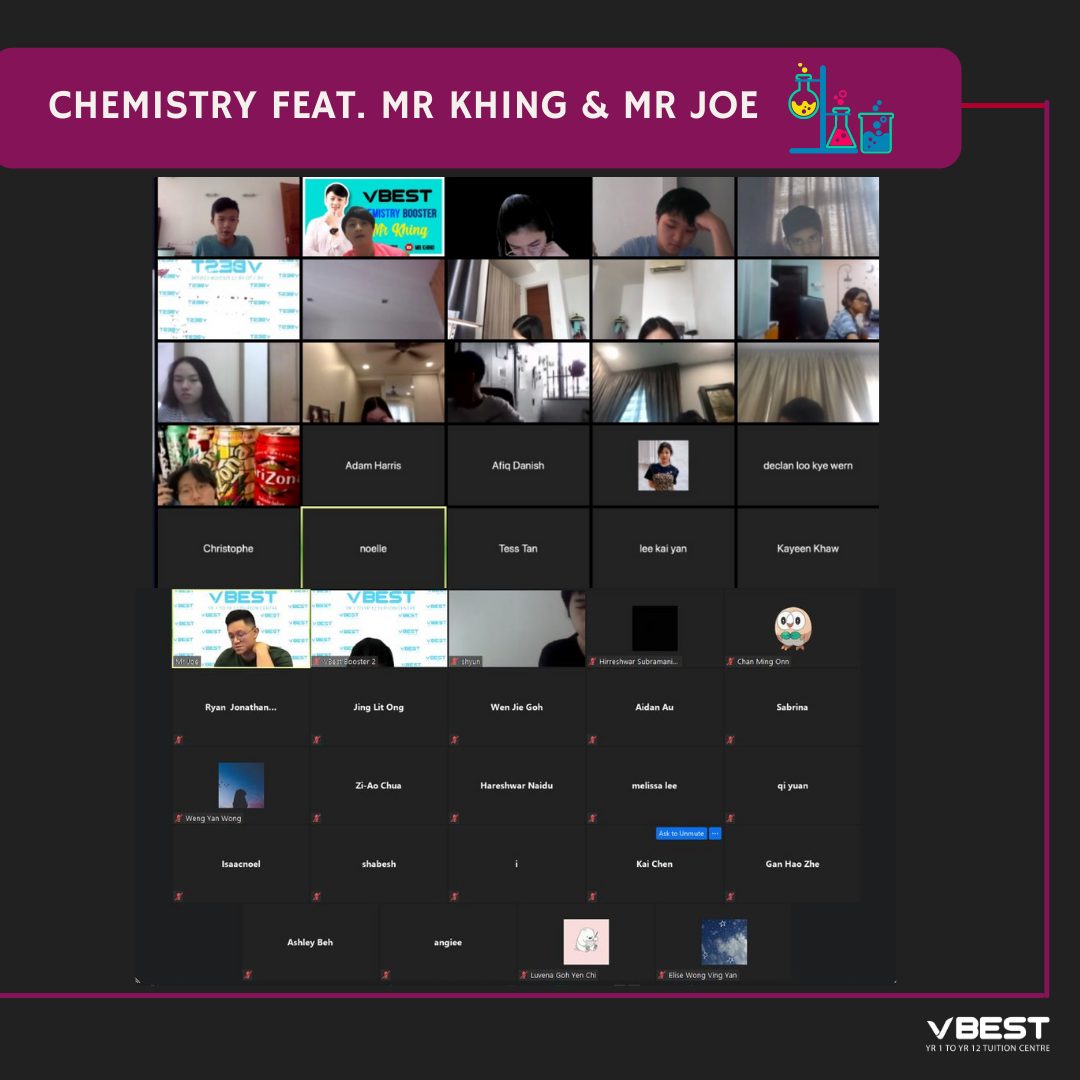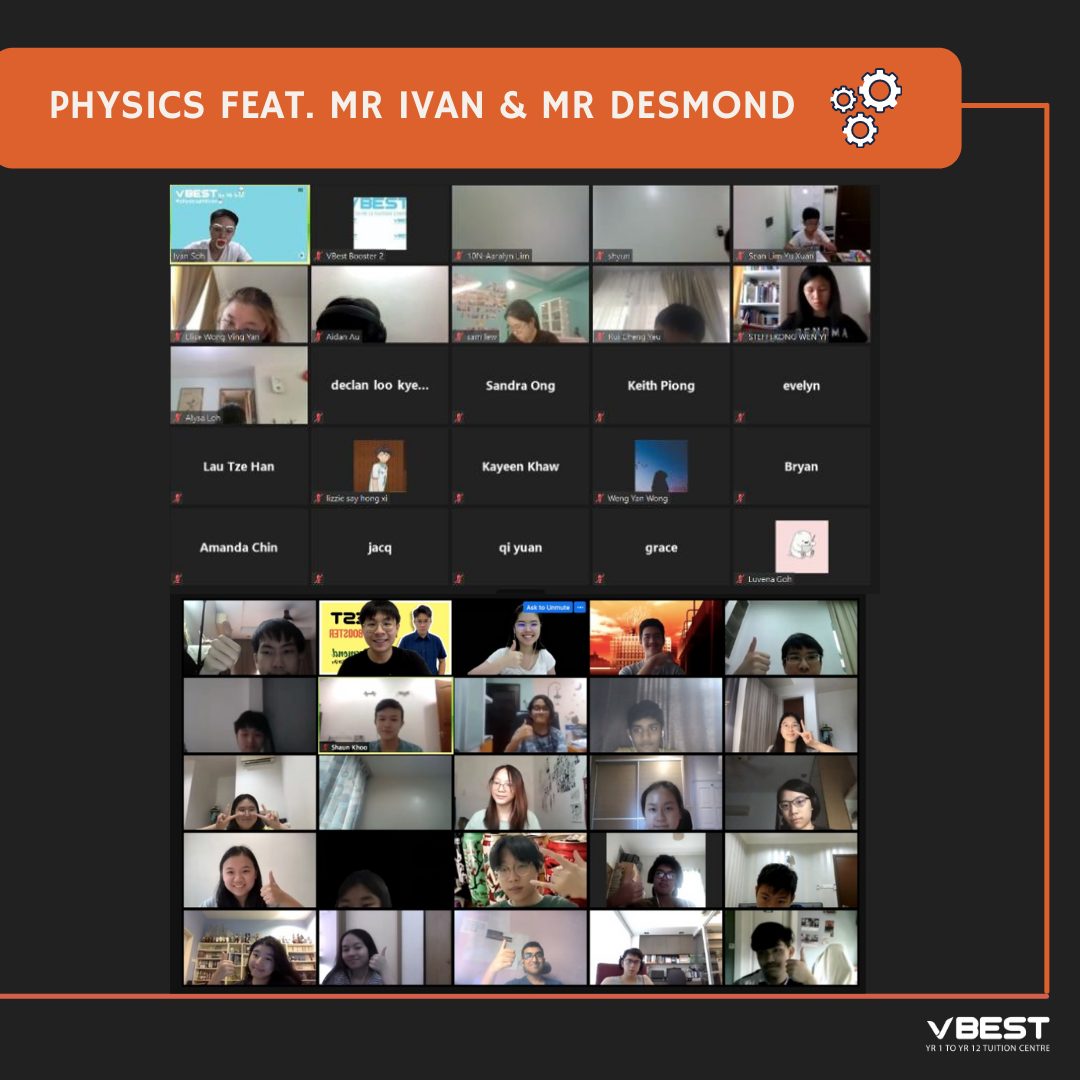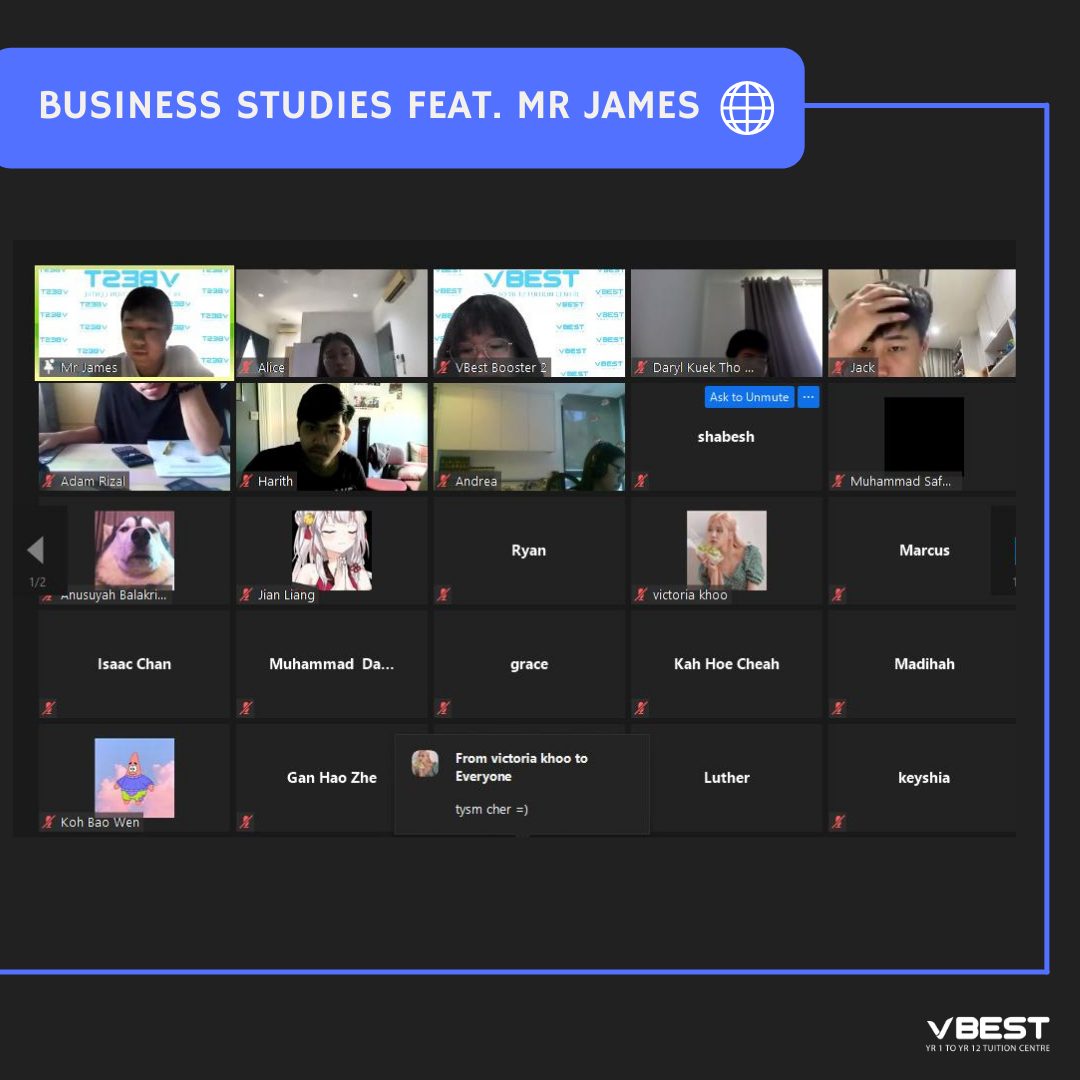 2019 Online / Hybrid Class
Class Program in December 2019 at VBest Kota Damansara, VBest Puchong, VBest Cheras & VBest Setia Alam only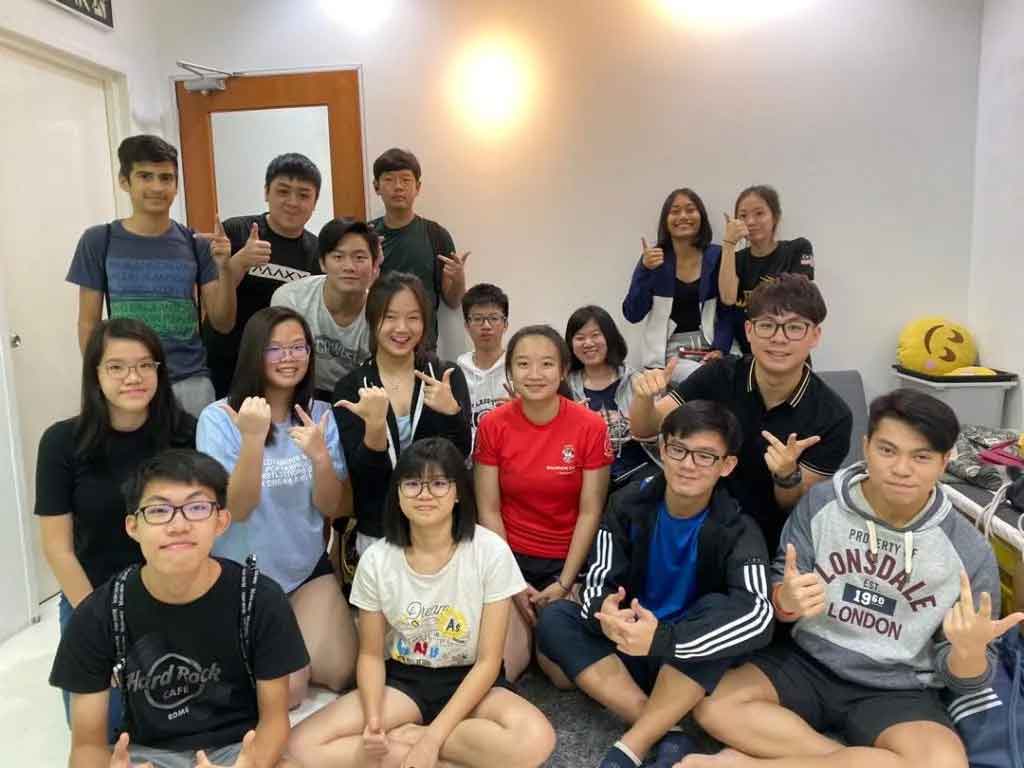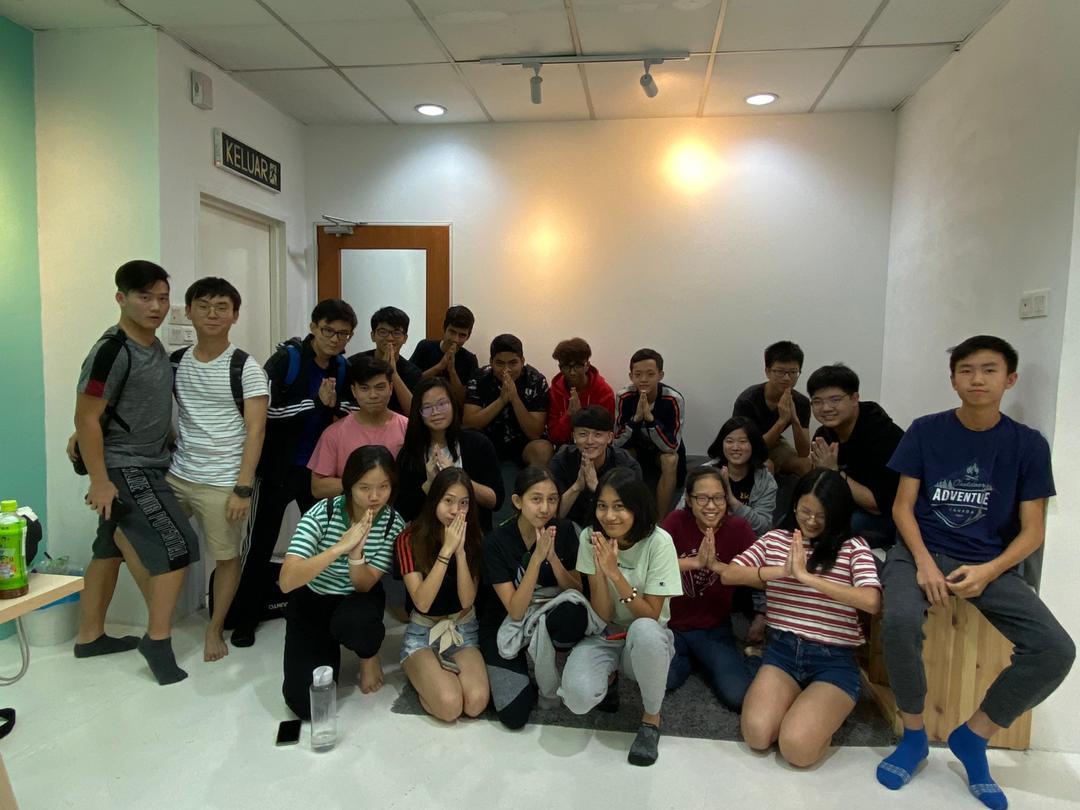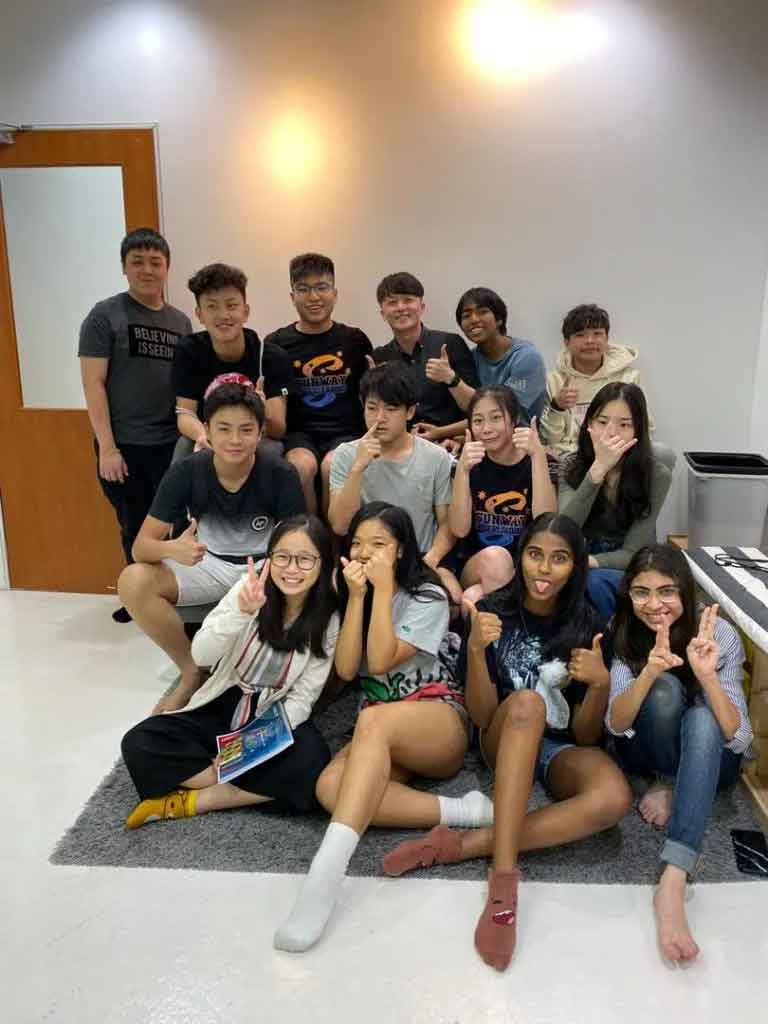 2018 Online / Hybrid Class
Class Program on the 22nd August 2018 at VBest SS2, VBest Puchong & VBest Cheras only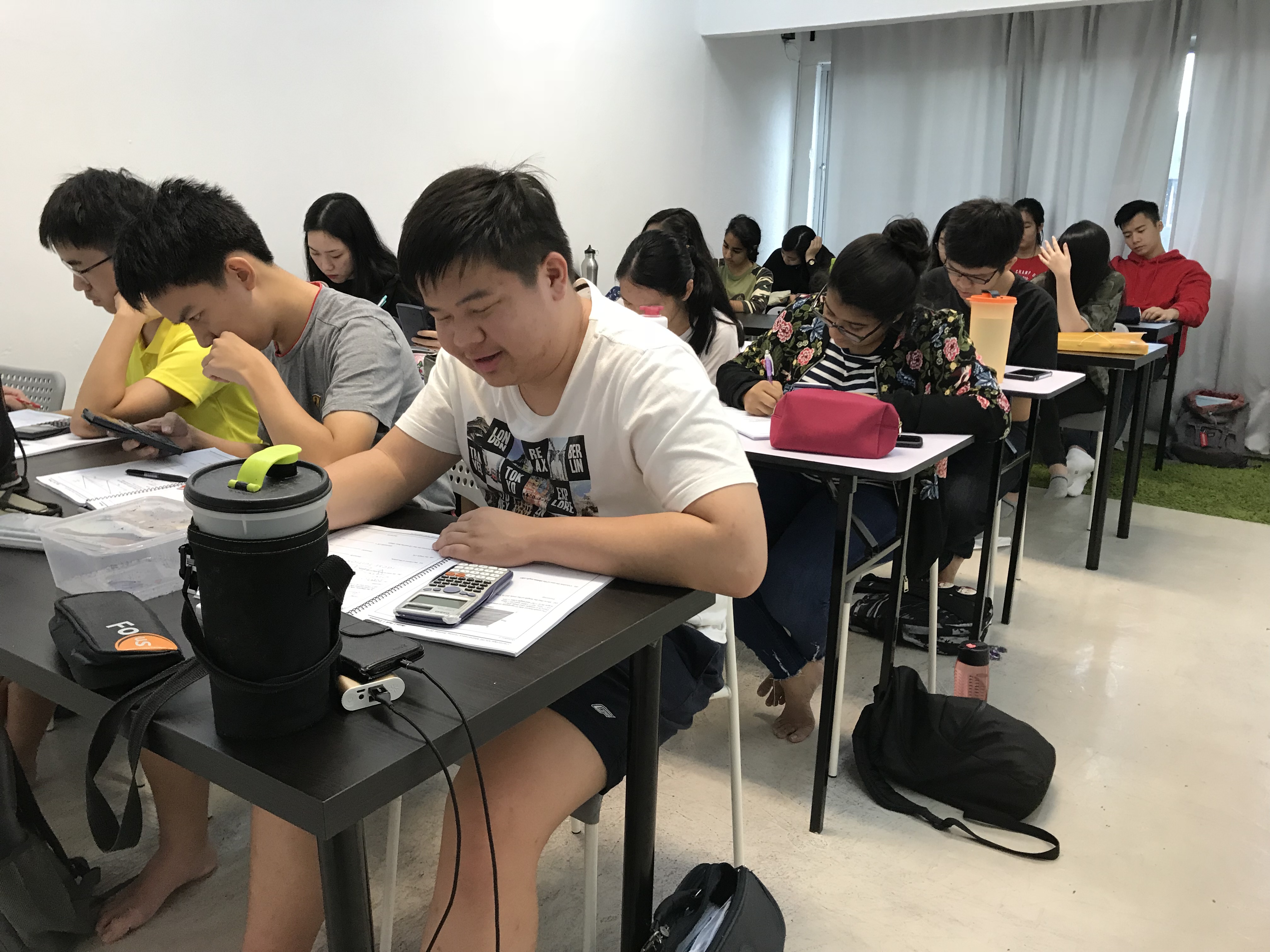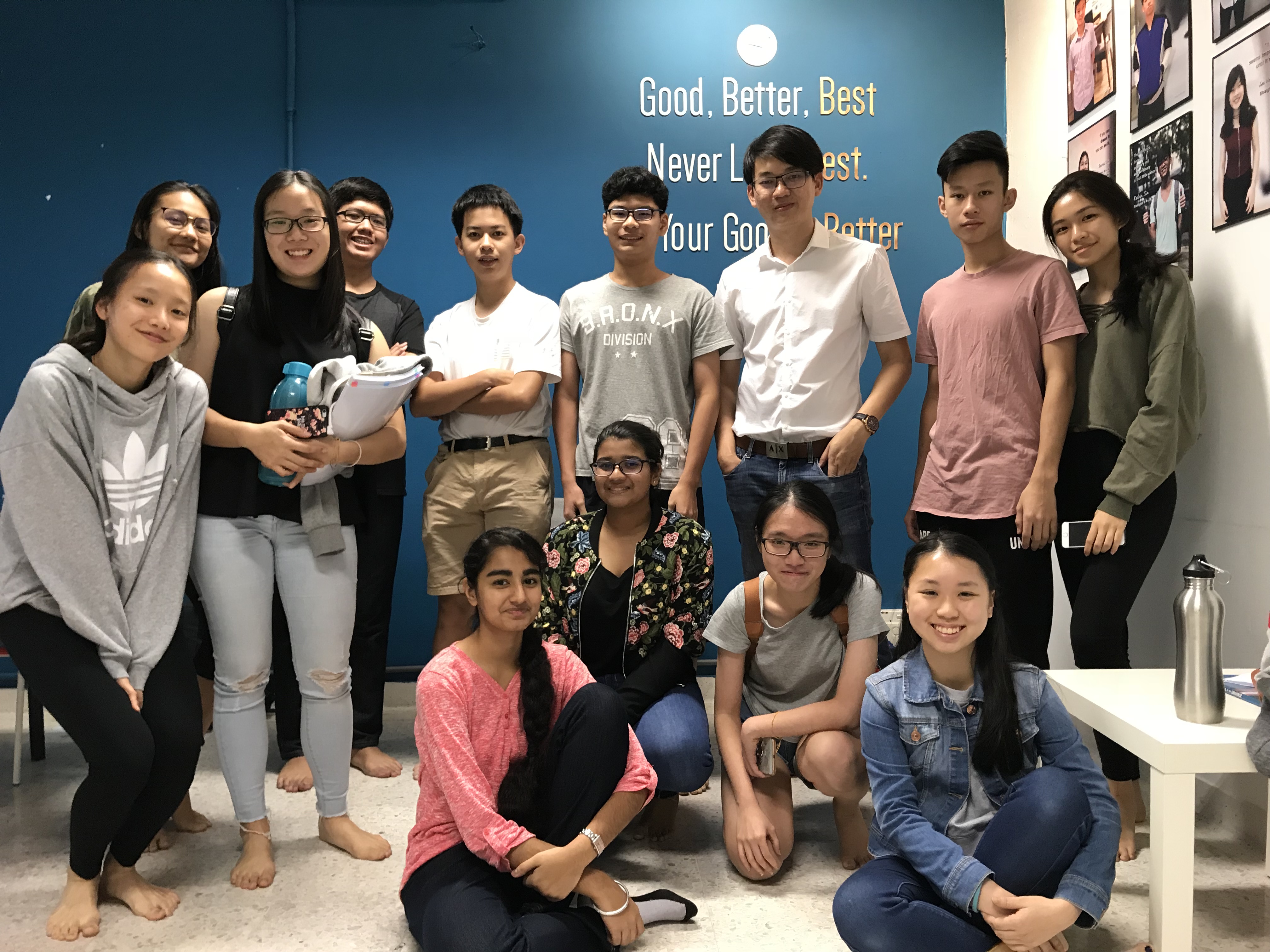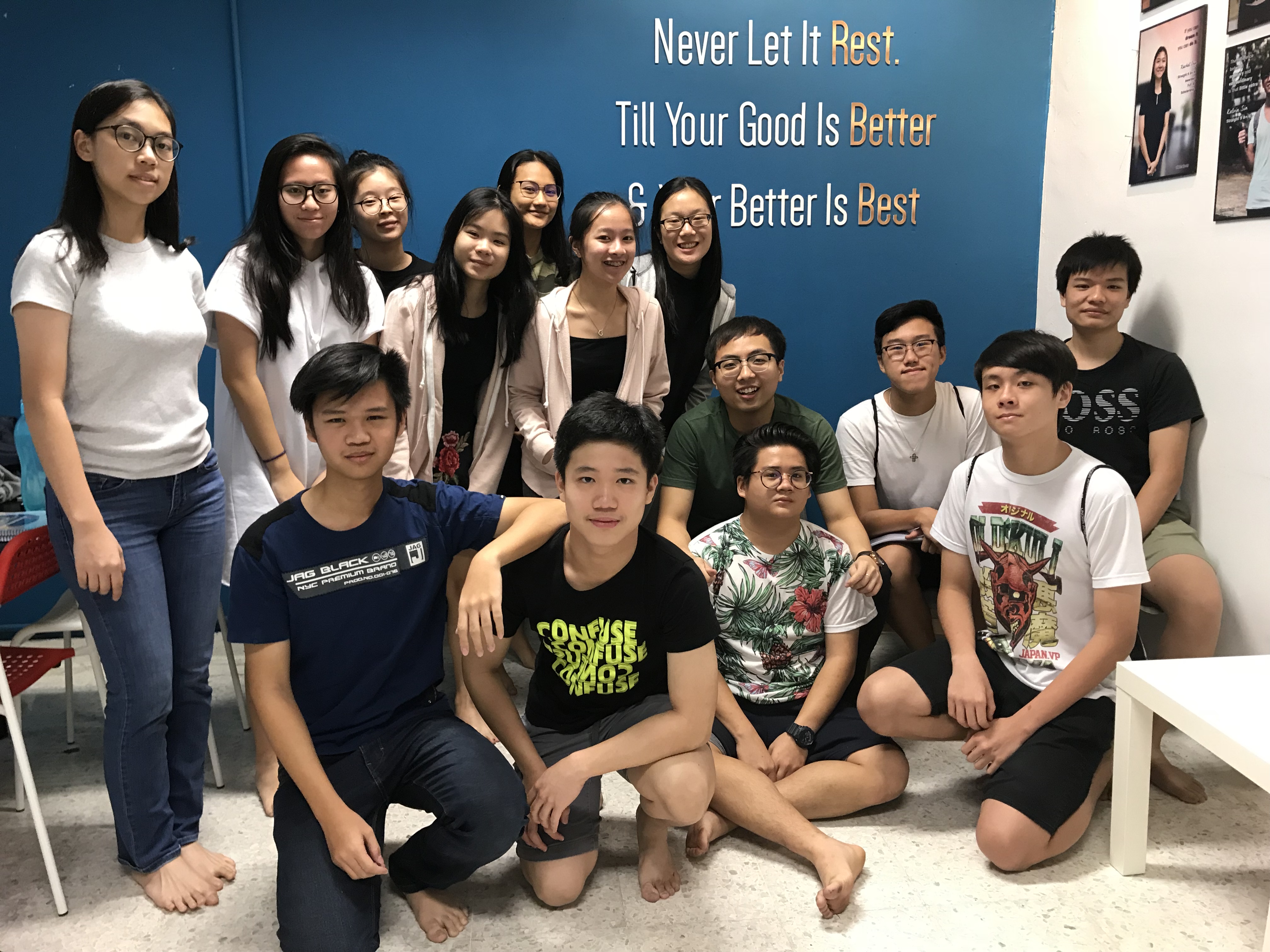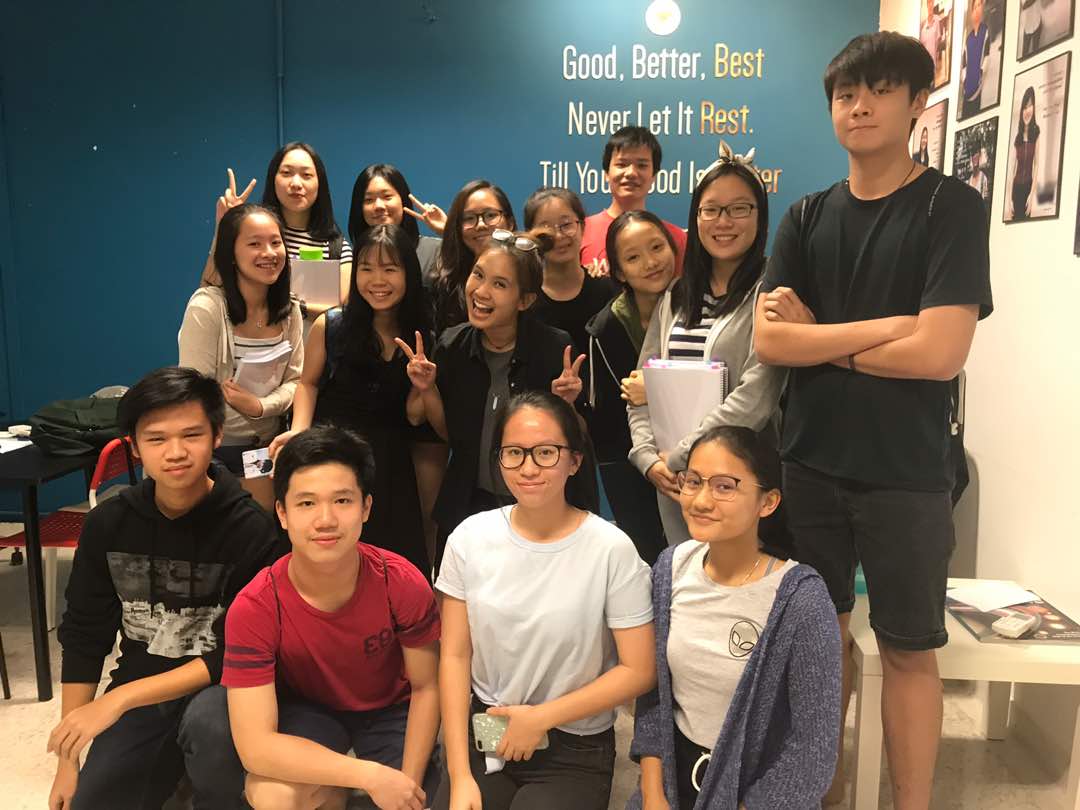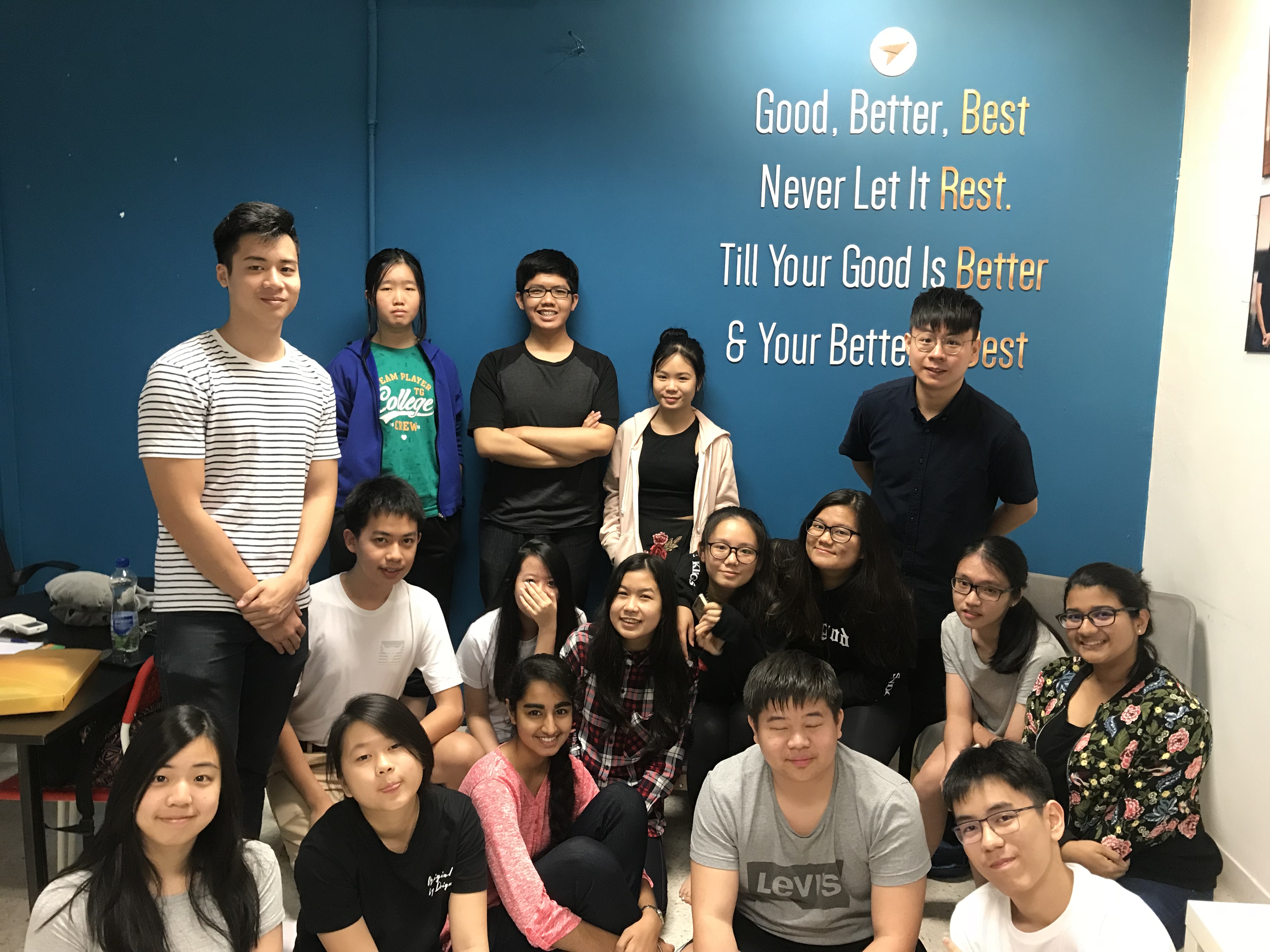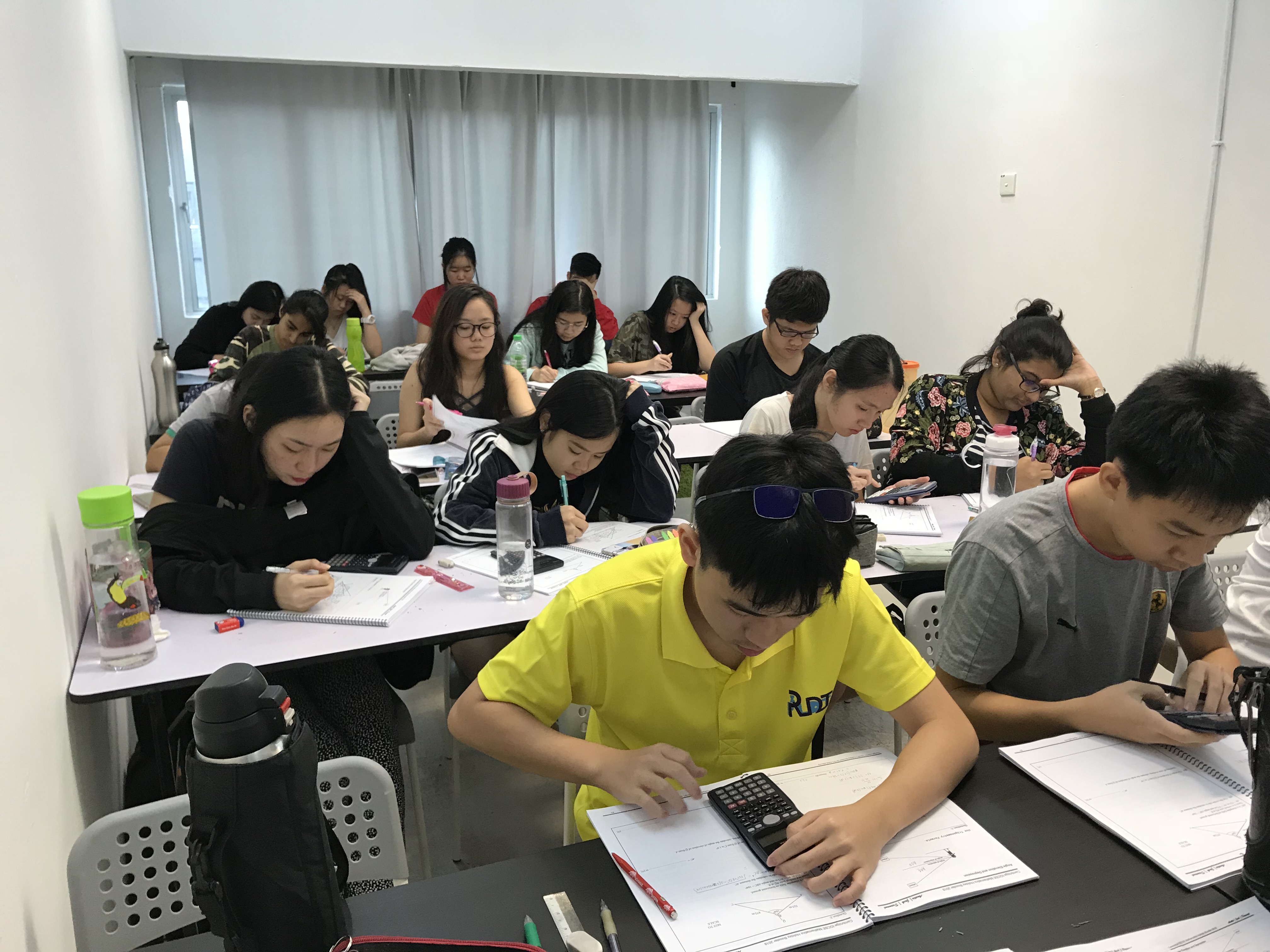 2017 Online / Hybrid Class
Class Program on the 14th December 2017 at VBest Kota Damansara & Puchong only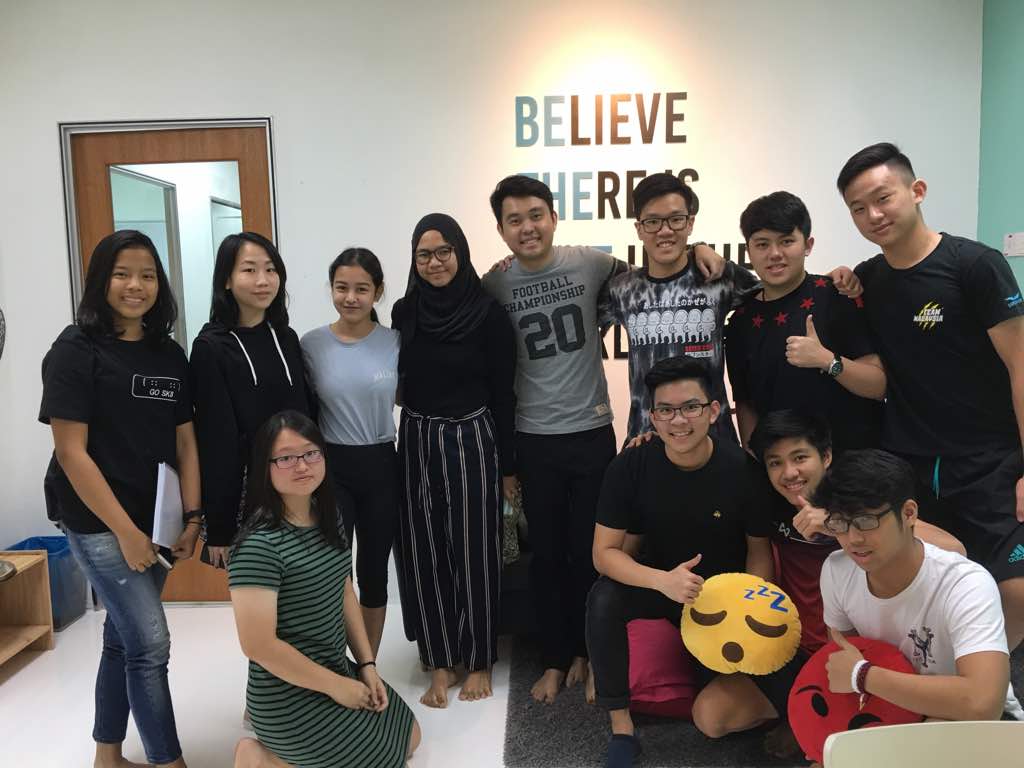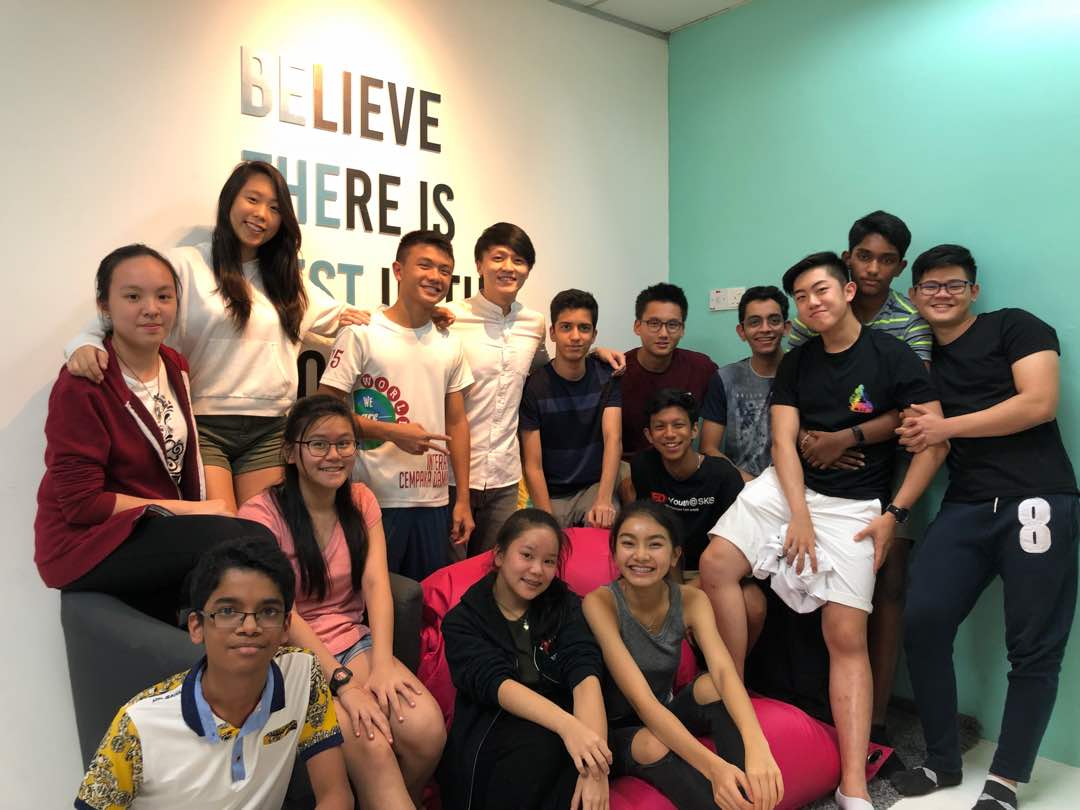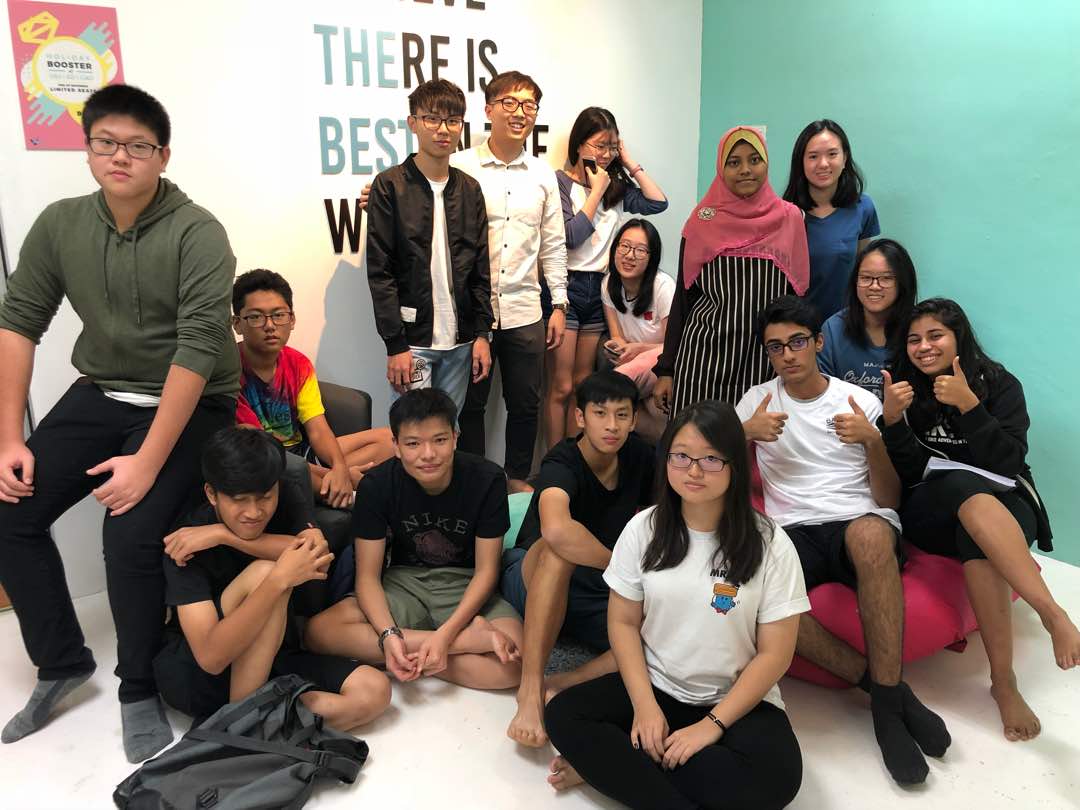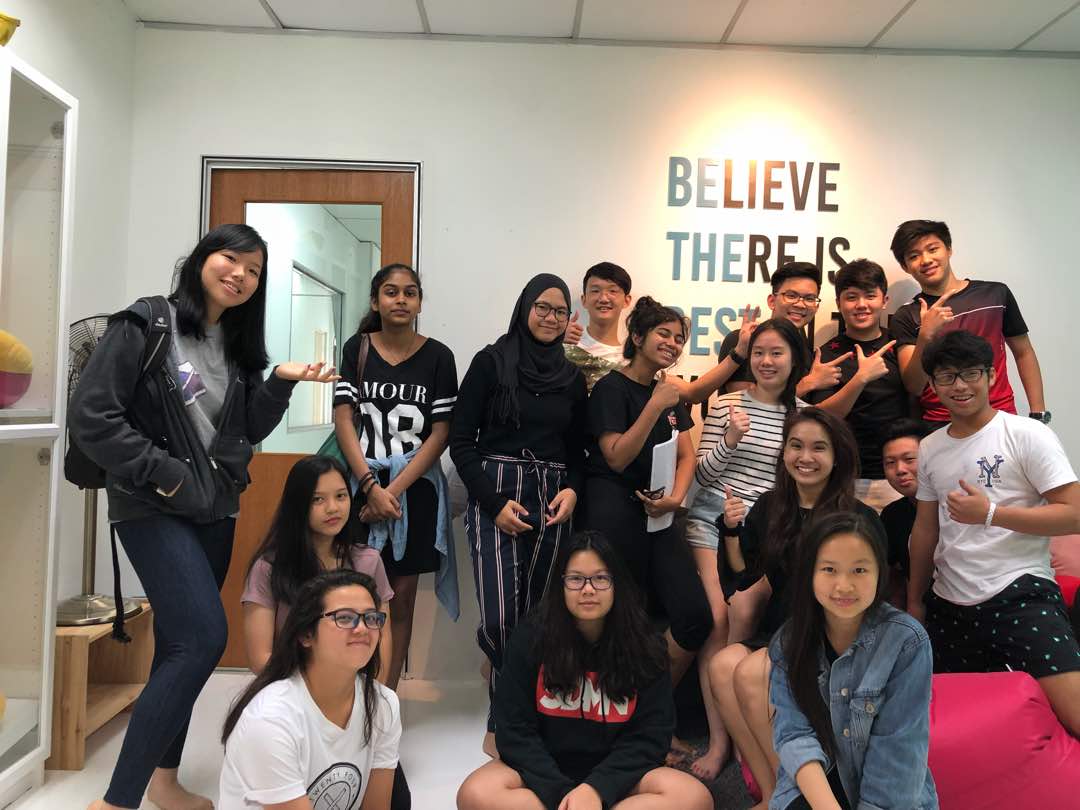 Year 2016 Online / Hybrid Class
Many graduates of the course have move on to achieve outstanding academic results in their school mocks and IGCSE examinations.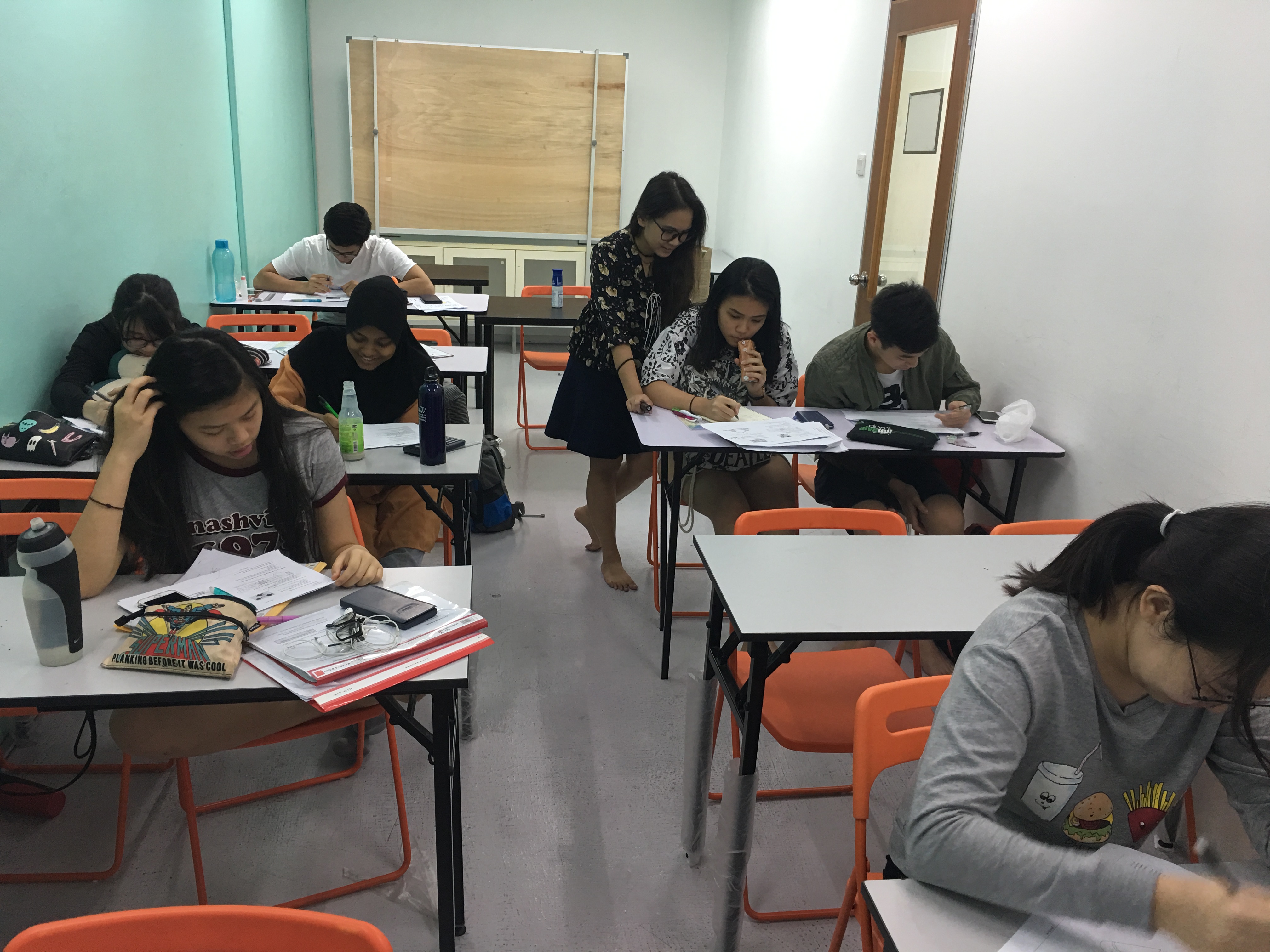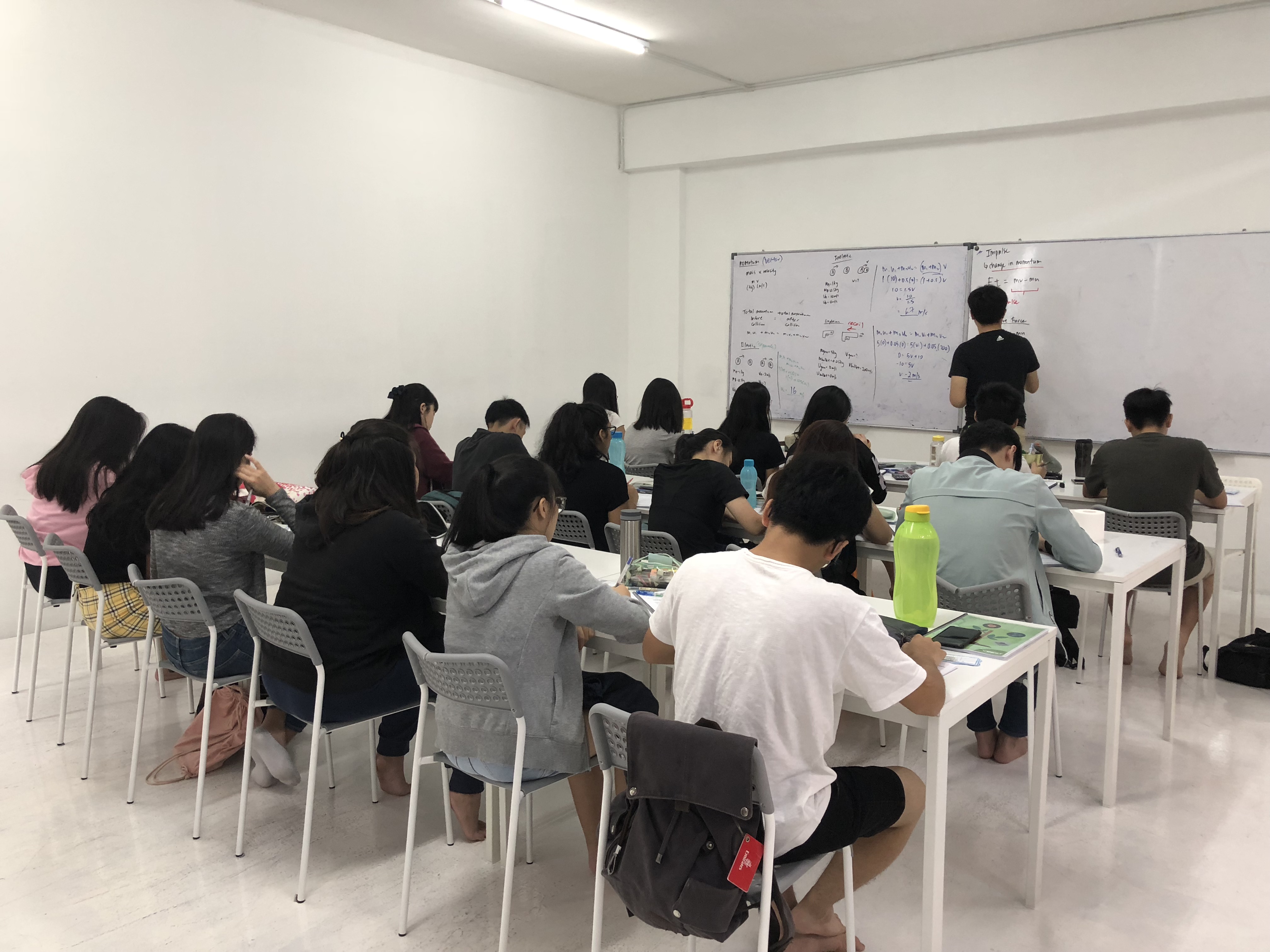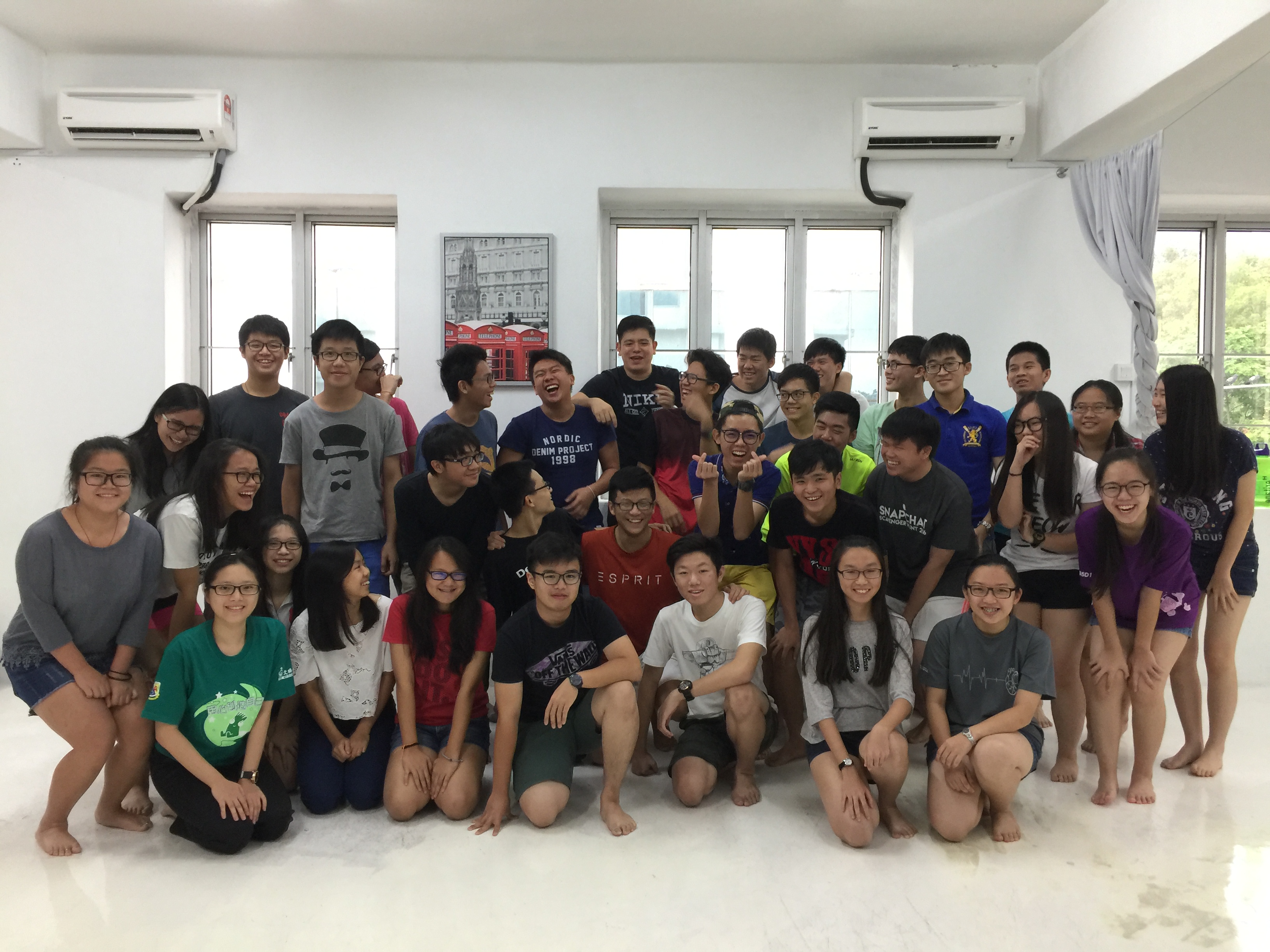 Hall Of Excellence
Our students have broken the success limits year by year. Take advantage of VBest effective teaching methods and proven track records now.
Claudia Nicole 2017
Joshua Toh 2017
Venicia Chai 2017


Lennard teh 2022 99%


Andrea W 2022 99%
Lim Yan Yie 2022 99%
Scott Tran 2022 99%
Highest In The World
Jayden Choo 2022


William Chong 2019
Felicia Tiong 2019
Tan Li Zhang 2021 99%
Yeu Rui Cheng 2021 99%

Highest In The World
Foreign Language Mandarin
Teh Fu Jin 2019
Fu Shyn Ee 2019
Felicia Teong 2019
Cherry Foo 2019
Highest In The World
Asif Feisal 2021
Aisyah Farah 2018 99%
Highest In The World
Casandra 2022
Lee Kai Rong 2022 88%
Lee Han Shin 2022


Janelle wee 2022 98%


Matthew L 2022 98%
Sandra Ong 2021 97%
Kaelyn Miranda 2022
Lee Han Shin 2022 98%
Siah Wei Chen 2020 98%
Ms Evi 2019 98%
National Highest
Cassandra 2022
Ryan Wong 2020


Janelle Wee 2022 98%


May Anne 2022 98%
Apple Liew 2021 97%
Angel Lim 2021 97%
Cassandra 2022
Zoe Yap 2022
Pey Bing 2019

Amanda Then 2022


Poh Wei Jian 2022


Cassandra 2022
James Mak 2022
Aneea 2020
May Anne 2022 98%
Matthew L 2022 98%
Christopher Kok 2022


Kenji

|

C

olin Foo 2022 97%



Lim Jin Shao 2016

Aleeya Aqbal 2022 95%


Benjamin Lee 2022 95%
Jonas Kwan 2021 95%
Annette Lee 2022
Xuan Yan 2022
Craig Hong 2018
Kelly Phua 2018
Sonia 2022


Ashley Tan 2018
Joshua Toh 2017
Melody C 2022 92%
Xincy 2022
Eng Kah Kean 2019
Brendan Leow 2018
Raiyaan 2022 90%
Weekly Online Tuition Class
IGCSE Online tuition have never been so effective with us, full colour interactive whiteboard and instant communication between students and teachers through online tuition portal allow quick and efficient transfer of knowledge.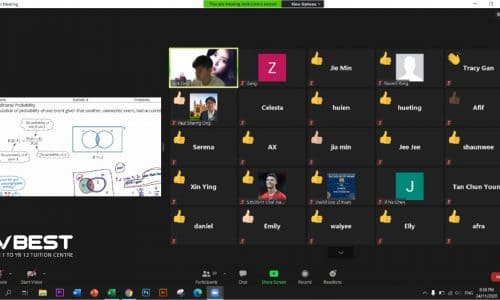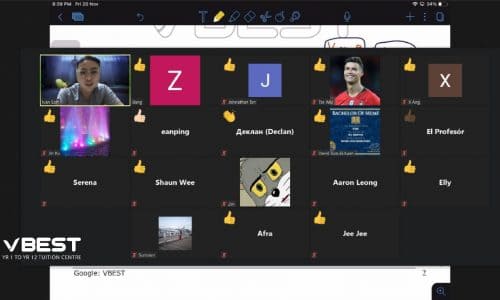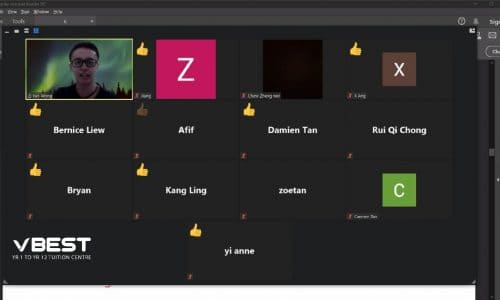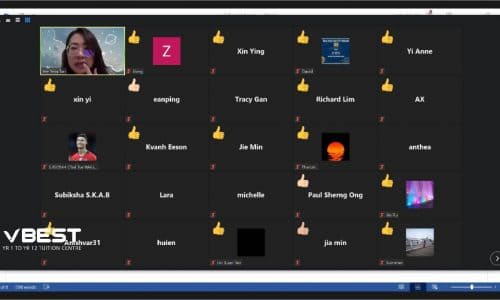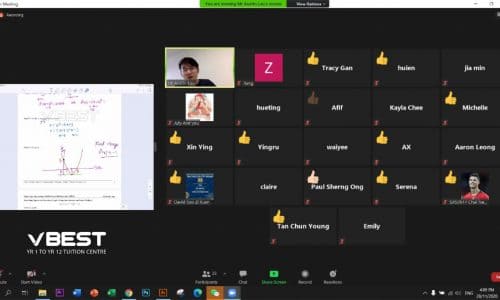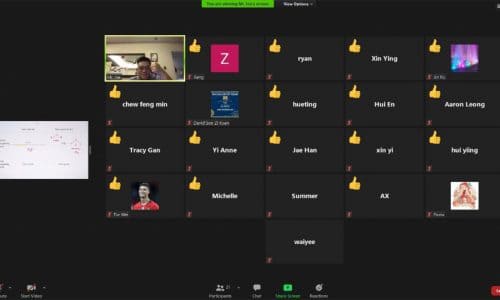 Things To Know | Frequently Asked Questions FAQs
What is the average online tuition cost?
The cost of tuition depends on the students need and no of subjects.
How is the igcse online tuition conducted?
Our teachers use carefully structured notes, share it through Zoom.
What are the igcse subjects that you offer?
Biology, Chemistry, Physics, Biology, Mathematics, Additional Mathematics, Combined Science, Economics, Accounting, Business Studies, Economics, English 1st Language, English 2nd language, Malay 1st Language, Malay Foreign Language, Mandarin 1st Language, Mandarin Foreign Language, ICT, Computer Science.
How do i sign up for online tuition classes?
You can whatsapp, call or use the sign up form.
How is vbest tuition review?
VBest is currently rated by 1440 parents and students with 4.9 / 5.
How Long is the Duration for Each Online IGCSE Lesson?
Each lesson will take from 60 minutes to 120 minutes depending on the subject and level.
How good are your teachers?
Our academic director team of teachers has helped many students scored straights A's annually. You can find their results here.
Will there be notes provided?
Yes, our carefully written notes which are updated monthly are shared to the students during class.
Is trial class available?
Igcse free online tuition trial class is not available except during marketing events. However, you can pay for pro-rated fees for the first trial lesson.
Is there any deposit, registration fee or material fees?



As of now, we does not charge any deposit, registration fee or material fees. All are included in the monthly fees.
What Are The Types of IGCSE Tuition Online Lessons Do You Have?
We offer more than 50+ subjects from primary to secondary, Year 1 to Year 12.