VBest

is the leading education provider for students in the nation. Courses are specially designed for Year 1 to Year 12 students to prepare for their examinations, our lessons are considered one of the most effective, if not the best in the nation. Since our establishment over a decade ago, our reputation as one of the producer of top students has yet to falter. Our students have been accepted into prestigious universities all around the world such as Oxford, Imperial College London, to Ivy League Universities in the US, and are now pursuing their respective careers as professionals. A number of them also received scholarships, from both private and public sectors for their outstanding achievements.
We strongly believe the 21st Century leaders of tomorrow are students who learn to adapt well in the fast pace world and achieve academic excellence.
Online Tuition Now
With over 100+ classes conducted weekly our students recognise it as the ultimate source of education for Year 1 to Year 12.
Find A Centre Nearest To You
You and your child can choose one of the 18 centres nearest to you to participate in an online consultation that will identify the most suitable starting point for academic advancement.
Our Locations
We follow our students' on their journey to making their dreams successful
Home Based Learning Resources For You
Carefully written notes and online courses to keep you exam ready and studies on track. Shop Now
Get Your Child Started With An Academic Advantage
Education for 21st Century readiness
What Students & Parents Are Saying
Our rating is 4.9 / 5 and highly recommended by hundreds
VBest Alumni Across The Globe
The benefits of studying in VBest continue long after they graduate
Dr Jac. L
Bachelor of Medicine and Surgery
Currently a Doctor in Singapore
Chan M.Z.
Actuarial Science
Currently an Actuary in HK
Shirley L.
Bachelor of Bio-Genetics
Currently pursuing a PhD in Taiwan
Cathlyn Yong
Actuarial Science & Finance
Currently an Actuary in US
Kee Jun
University of Dundee, Scotland
Dr Jia Mei
Currently a Medical Officer
Dr Lee JS
Currently a Dentist
Congratulations To Our Students
2014 to 2020 has proved to be one of the most successful years for our students studying with us.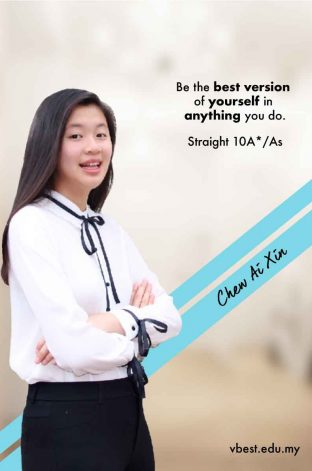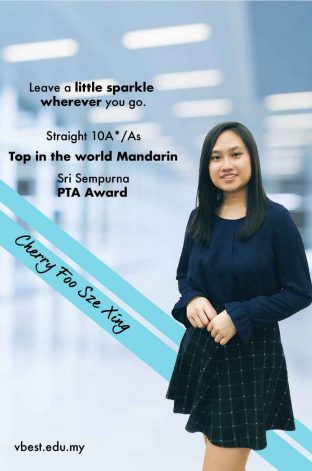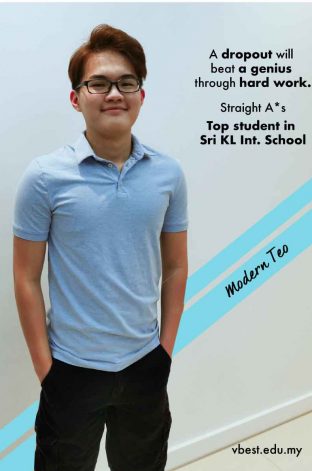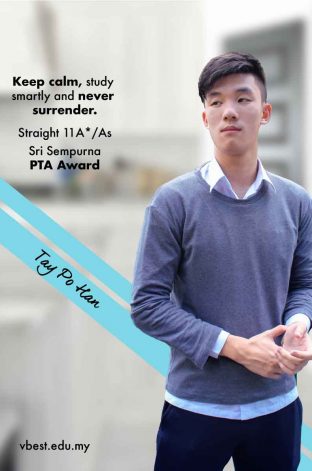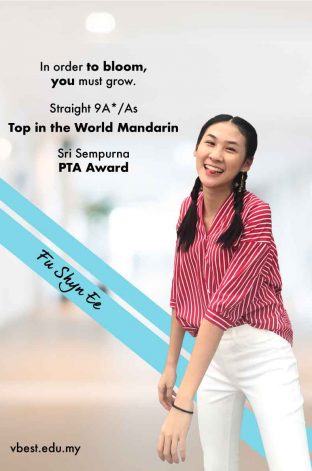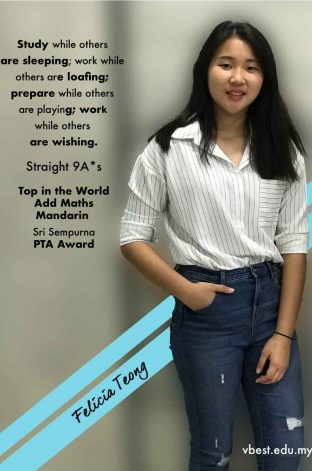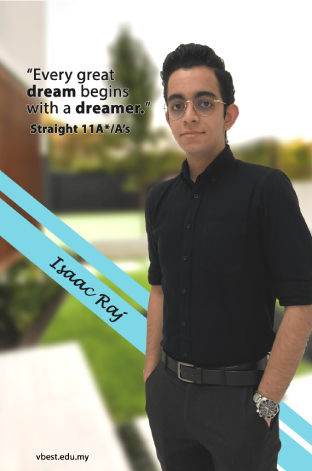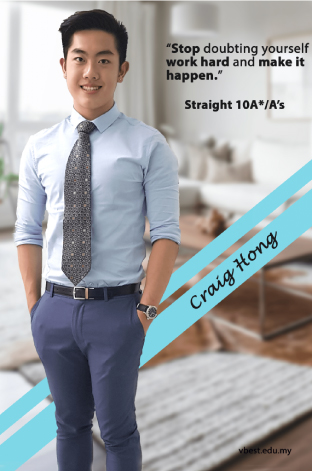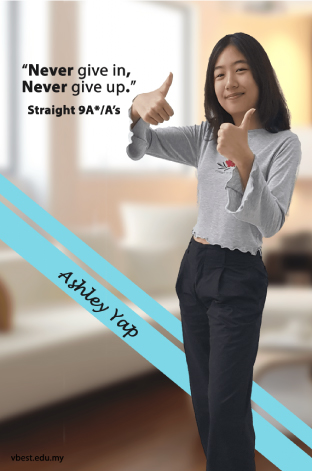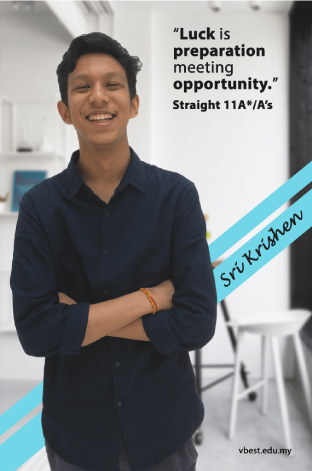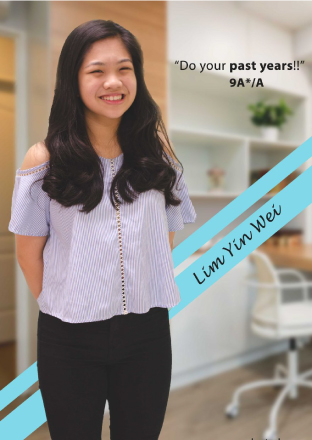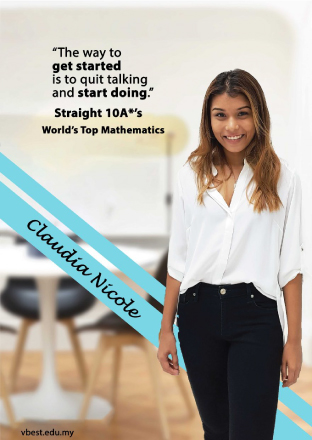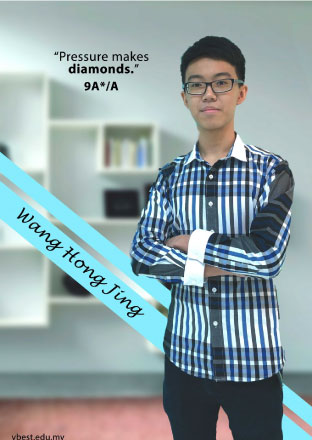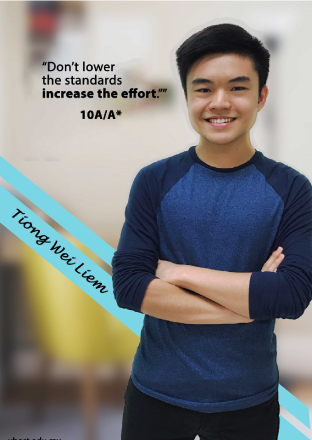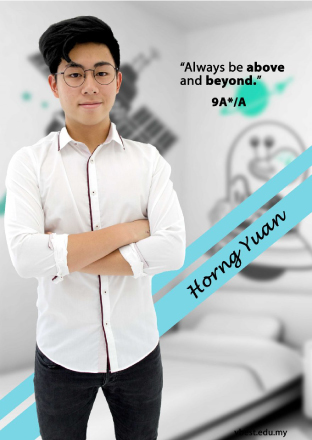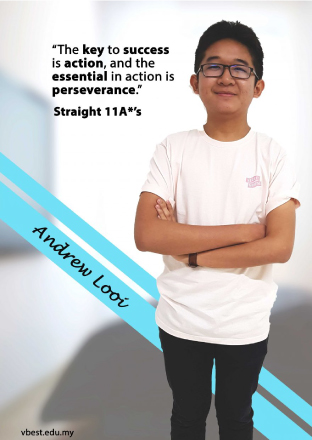 Hall Of Excellence
Our students have broken the success limits year by year. Here are the highest marks scored
for each subject of the International Certificate of Education which is accepted worldwide.
Claudia Nicole 2017
Joshua Toh 2017
Venicia Chai 2017
World Highest
William Chong 2019
Felicia Tiong 2019
World Highest
Foreign Language Mandarin
Teh Fu Jin 2019
Fu Shyn Ee 2019
Felicia Teong 2019
Cherry Foo 2019
World Highest
Felicia Tiong 2019
Anastasia Junelle 2018
Tee Zaixian 2018
Wang Hong Jing 2017
Venicia Chai 2017
Ms Evi 2019
National Highest
Wang Hong Jing 2017
Venicia Chai 2017
Craig Hong 2018
Kelly Phua 2018
Ashley Tan 2018
Joshua Toh 2017
Latest News & Updates
VBest teachers share interesting education related articles, parenting tips and past year papers.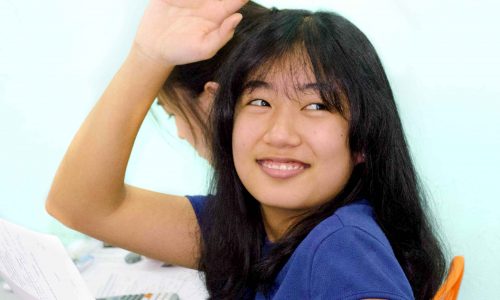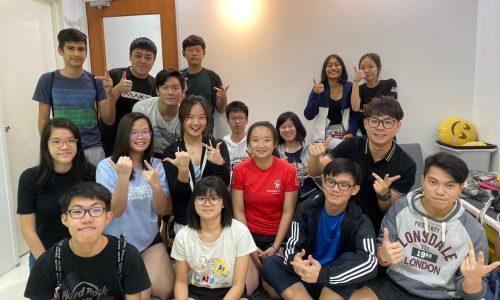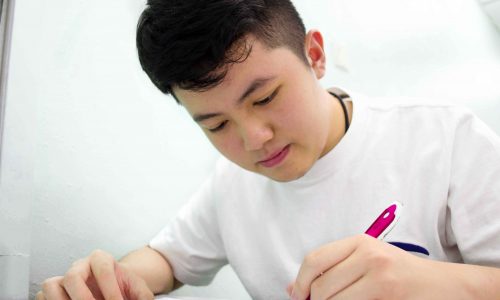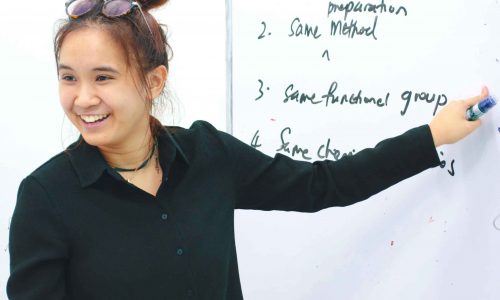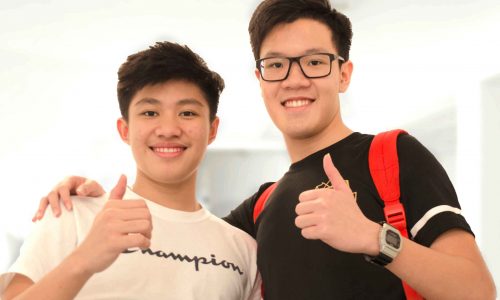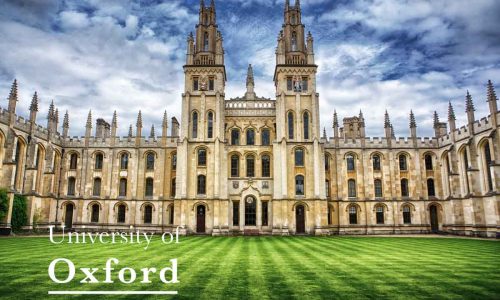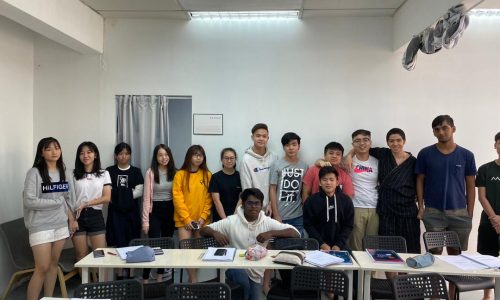 Book Class Now
We want your child to walk into a class that fits him and go to a teacher he likes to start his journey of academic excellence.