Case Study No 1 : Core Maths vs Extended Maths
My son is not doing well in extended mathematics and the school teacher has recommended him to take up core mathematics instead. Please advise.
We have encountered many parents and students who are presented with the option to take up core mathematics instead of extended mathematics. What is the difference between the two? The major difference between core and extended mathematics or any other subjects for that matter is the grading. The maximum score you can obtain from a core paper is a C grade (options being C, D, E, F and G), for example you could get 100/100 on a core paper but still obtain a C grade on your certificate. Whereas, for extended paper the highest grade that can be obtained is A* (options being A*, A, B, C, D and E). It is smart to take note that only from grade C and above will be recognized as "Pass" for many colleges and universities. With that said, only the highest grade obtained from the core paper will be
recognised as a pass.

Why is core mathematics even an option you may ask? Core paper can be said to be relatively easier, comprising of only basic concepts of a topic. To determine if you should take up core mathematics or not, you should first ask your child or yourself: Where do you stand now? What grades have you attained in the past few months? If your grades are from D and or above, we would highly suggest to continue with extended mathematics as there is a higher chance for you to get a better grade than expected, given that effort is put into improving one's understanding. Another question you may ask is: Do you plan to further your studies in a field where a pass in mathematics is a requirement? Decide accordingly to your future plans, as you do not want your decisions now to hinder your progress in your
future studies.
As for students who have not yet gotten a D in the extended paper, do not fret. First determine how long it is until your exam day, in my personal experience, you could make a drastic improvement within a year (I was failing my additional mathematics when I first went into home school, just a shy of a year; before my exams, I bumped up my grades from a U(Ungraded) to a B during my trial exams and an A for my final exam), so do not give up just yet; I can tell you that your efforts will not be put to waste. If mathematics is really a challenge for you and your future plans does not require for a pass in mathematics, then you may opt for core mathematics, but let that be your last resort.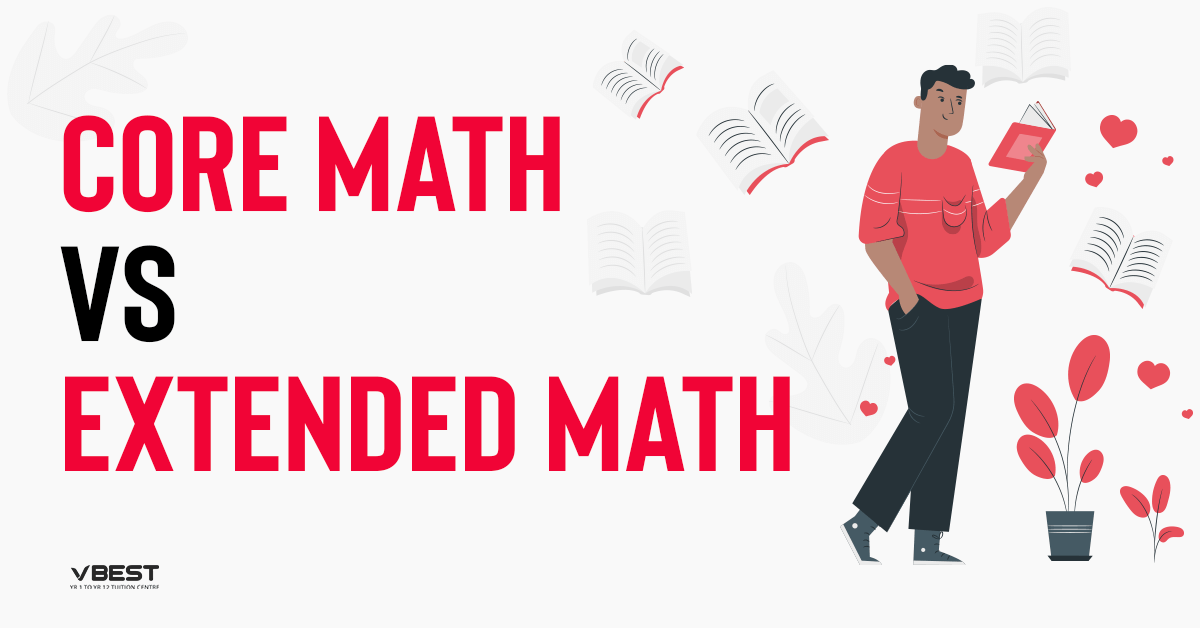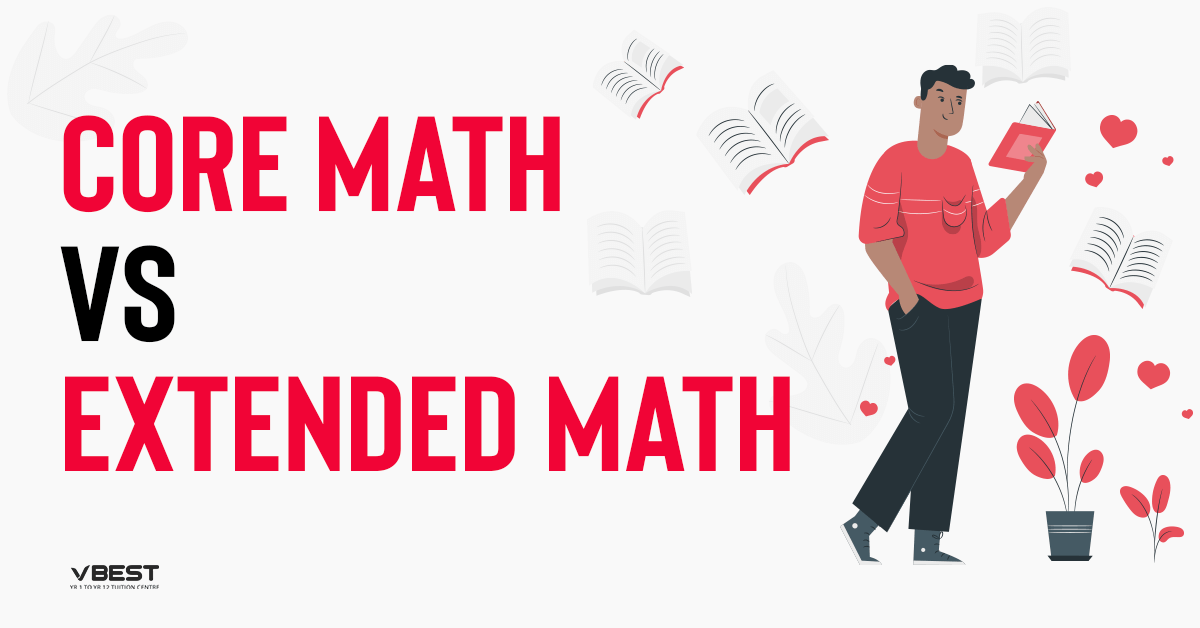 -----
Here are some tips to improve your mathematics problem solving abilities.
Practice, practice, practice. The concept of mathematics never strays too far from the basic fundamentals; with practice you will have an arsenal of answers to a variety of questions for your upcoming exams. Look for a mentor; a teacher, be it from school or a tuition centre who could guide and provide you with tips and tricks to ease your learning. Lastly work hard, persevere and never give up, for "Only those who will risk going too far can possibly find out how far one can go." -T.S. Eliot.

To sum up, always decide accordingly to your future plans. Secondly, it is never too late to improve your grades; when there is a will, there is a way. Thirdly, let the option of taking up core mathematics be your last recourse. Try your best to aim for the moon, if you miss you will land among the stars.
By Teacher YT of VBest